Thomas Rhett Debuts Stirring New Song 'Want It Again'
By Blake Taylor
May 13, 2020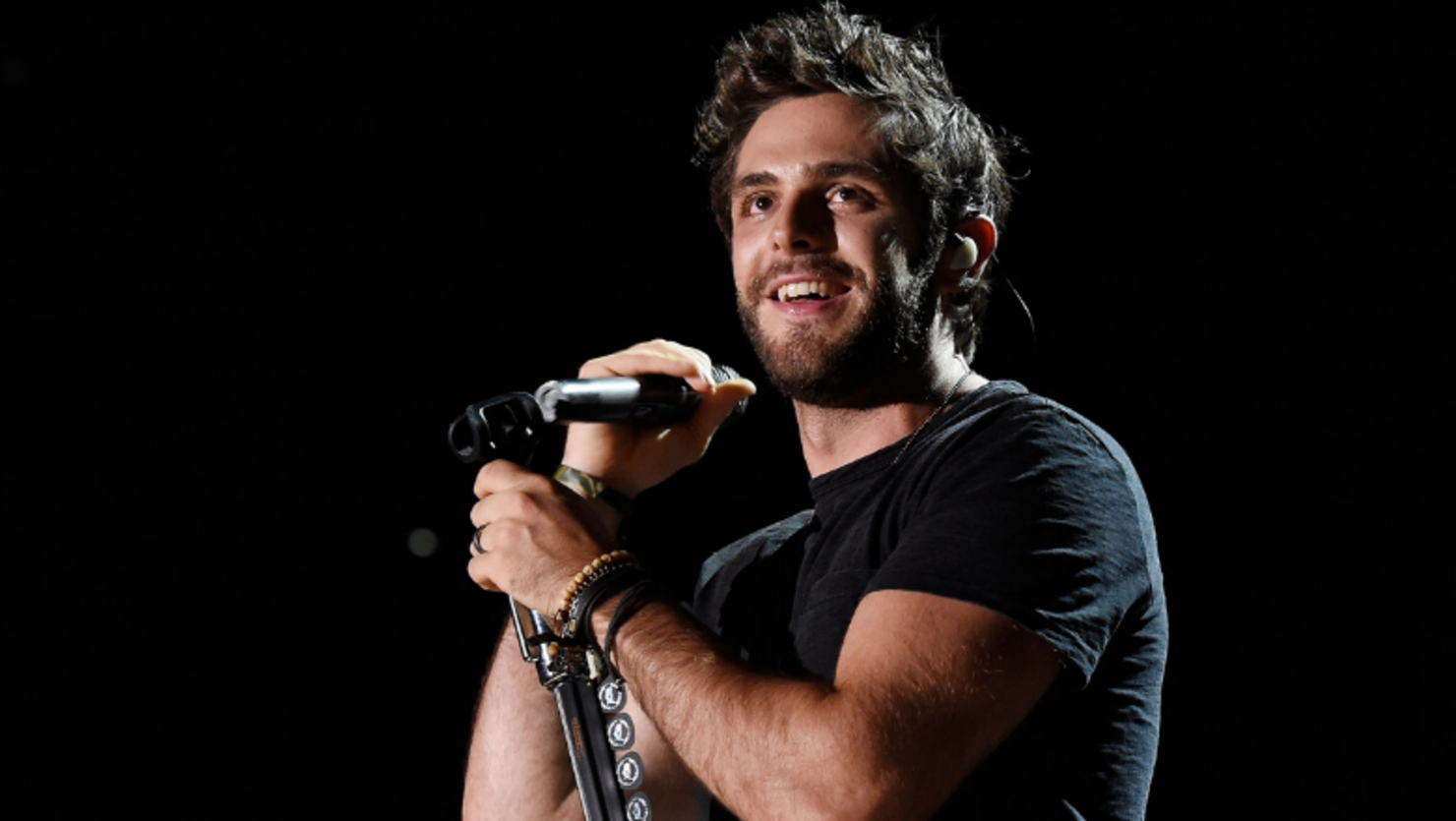 Thomas Rhett continues to spend some of his time at home during quarantine making new music. The country star most recently shared a new song called "Want It Again," on social media on Tuesday (May 12).
The song finds Rhett telling the story of a man who always hoped a love from the past would eventually come back to him. The couple dated when they were young, but decided to go their separate ways. After moving on and seeing other people, they eventually found each other again down the road.
"Oh, I hope one day you'll find your way back into my arms," Rhett sings in the first chorus. "So girl I'll put this heart of mine somewhere good and safe incase you want it again someday.
In addition to "Want It Again," Rhett has also shared several other new songs including, "Country Again," "Ya Heard," "What's Your Country Song?" and more. In March he also officially released his new uplifting new song, "Be A Light" featuring Keith Urban, Reba McEntire, Hillary Scott and Chris Tomlin. The song, written by Rhett alongside Josh Miller, Josh Thompson and Matt Dragstrem, offers a message of hope and encouragement in these difficult times.
Proceeds from "Be A Light" sales go to benefit the MusiCares COVID-19 Relief Fund. This fund goes towards members of the music industry who are currently suffering from the coronavirus and those out of work due to the pandemic.
Hear Rhett's song, "Want It Again" in the clip below.
Outside of music, Rhett has been enjoying his extra time at home with his wife Lauren Akins and their three daughters. Over the weekend, Rhett shared a sweet post for his wife on Mother's Day which included several cute photos of Lauren with their girls.
The first is a black-and-white shot of his wife kissing the couple's baby girl, Lennon Love, who was born in February. The other photos show Lauren loving on their other two girls, Willa Gray and Ada James.
"If I were to say everything that I love about this woman it probably wouldn't even fit into a book," Thomas wrote in the caption. "Happy Mother's Day to the most patient, beautiful, calm, loving, extreme, hilarious, humble, Jesus loving mother on the planet. You think you can't love your wife more than you already do but then you watch her become a mom and it's just next level. I love you so much honey."
He adds, "Happy Mother's Day to all the moms out there! Without you the world just doesn't spin as good." See the heartfelt Instagram post below.