6ix9ine's Ex Slams Future After He Says She 'Belong To The Streets'
By Peyton Blakemore
May 14, 2020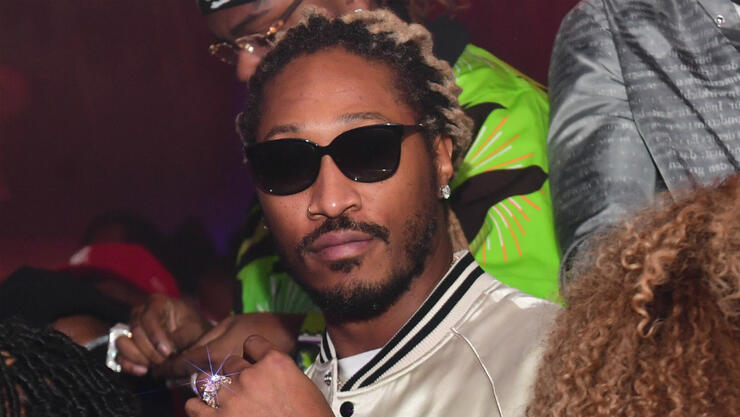 Turns out, Sara Molina is as big of an Internet troll as her ex Tekashi 6ix9ine.
On Wednesday (May 13), Future randomly decided to sub Sara in a series of tweets, in which he referred to a woman who "belongs to the streets."
"F**k all that cute shit," he wrote. "Let the streets cover her tab... maann da bih FIRED."
Fans immediately began to speculate about who Future was referring to, but after a little digging, fans found out that Future was commenting on Sara's involvement in a Lil Tjay music video.
Fans noted that Future had previously tweeted about young rappers using other men's "baby mommas" as "props" shortly after Rich The Kid — who has beef with Sara's ex, 6ix9ine — shared an Instagram video showing him escorting Sara out of a blue Lamborghini.
Once the subject of the tweets was confirmed by fans, Sara clapped back at Future on her Instagram Story, writing, "With 9 baby mommas, sir you're more for the streets than me." (To note: While Sara claims Future has children from nine different women, only six have been confirmed).
She later turned her sights to Future's girlfriend, Lori Harvey, writing, "Worry about your b*tch she been for the streets……and Diddy…….and his sons. Feel offended by the antics and wanna be talking about OMERTÀ but moving the day way the snitch does as a father."
Future later responded, "Obviously,ain mad at u definitely went over sum of u guys pathetic brains... Ain mad at u for smashing/Fxxxxxx the homie u gotta get it how u live...smh. I feel disrespected. OMERTÀ."
Chat About 6ix9ine's Ex Slams Future After He Says She 'Belong To The Streets'