Post Malone Is Launching His Own Rosé & It's Fancy AF
By Lauren Crawford
May 14, 2020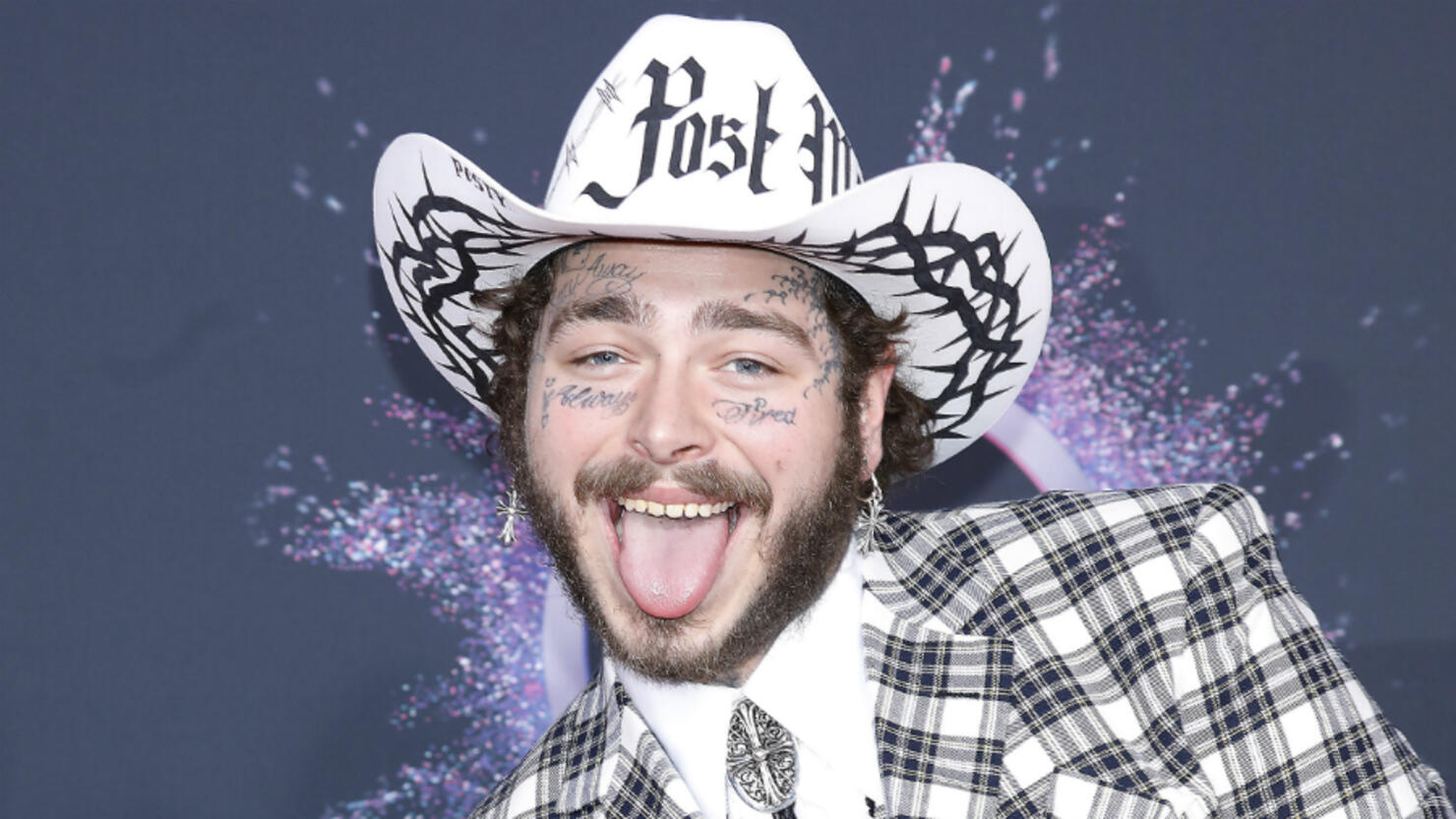 Who would've thunk it? Post Malone is not only a lover of beer, but he's also a wine connoisseur. So much so, in fact, he's launching his very own French rosé called Maison No. 9.
Post's newest project, which he created alongside his longtime manager Dre London and friend James Morrissey, goes on sale next month and, according to Post, is the perfect rose for "when you want to get a little fancy."
"It's a nice switch up and I have been thinking about doing my own wine for a while," he added in a statement. "It was great to work with Global Brand Equities because they saw the vision and we got to do some super cool stuff. Maison No. 9 goes down smooth, and you're all going to love it!"
The "Saint-Tropez" rapper previously opened up about what drove him to create Maison No. 9, saying in an interview, "I wanted to make something that after a long, anxious day, and you're working your a** off and nothing seems to be going right, you can sit at home and relax, have a couple of glasses."
As for Post's newfound interest in wine — we all know he's a beer lover at heart — Dre told Forbes it all started after the 24-year-old entertainer developed a friendship with Mark Wahlberg, who co-stars with Post in Netflix's Spenser Confidential.
"We started going to Mark Wahlberg's house, and he has this crazy wine collection," Dre shared. "Post started getting this acquired, expensive wine taste. All of a sudden, he's this expert wine palate drinker guy. It all started with Mark Wahlberg."
James, who is the entrepreneur behind Global Brand Equities, additionally told Forbes that around that time he'd just returned from visiting a small vineyard in France and told the newly converted wine enthusiasts about it, which sparked the idea for them to create their own wine brand. "We had dinner that night in LA, and five days later I met the guys in Dublin where they were doing a show," he recalled. "Three days later, we were in the south of France tasting the liquid at the winery. That was 10 days after the first discussion. These guys don't wait around when they see an opportunity."
Maison No. 9 will be available in-store and online in June.
Photo: Getty Images