Tim Cook Encourages Class Of 2020 To 'Call Us Once Again To Hope'
By Peyton Blakemore
May 15, 2020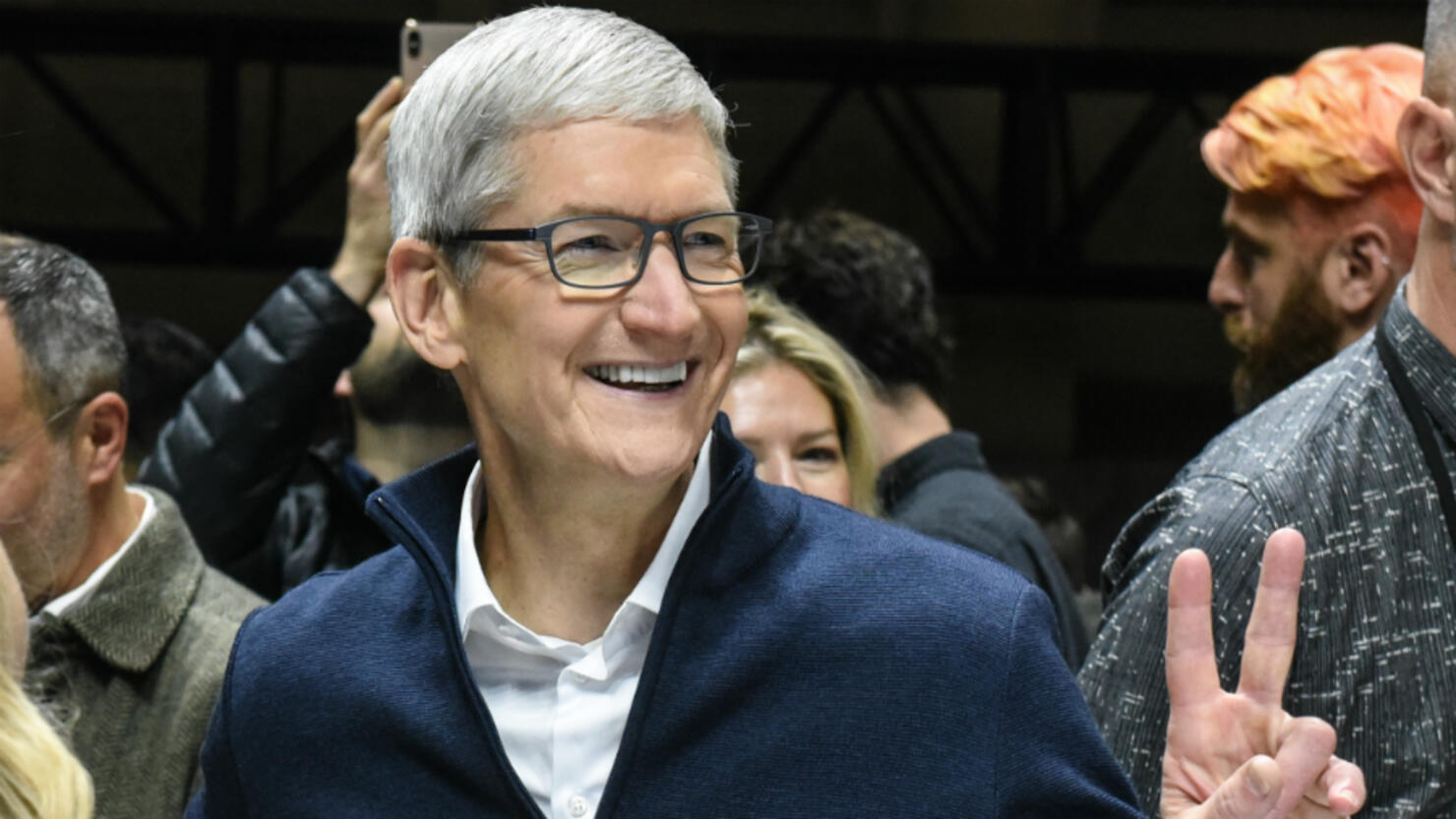 Taking a page from President Abraham Lincoln, Chief Executive Officer of Apple, Tim Cook, encouraged the Class of 2020 to "think anew and act anew" as they prepare to step out into the world to "build a better future than the one [we] thought was certain."
As part of the "Commencement: Speeches for the Class of 2020" podcast, Cook issued a virtual commencement speech for graduating students across the country. Choosing not to ignore these unprecedented times, Cook, who earned a Bachelor of Science in industrial engineering from Auburn University in 1982, and his Master of Business Administration from Duke University's Fuqua School of Business in 1988, began his speech by speaking about three American icons — Amelia Earhart, T. S. Eliot, and Franklin Delano Roosevelt — whose responses to an event beyond their control, the 1918 Spanish Flu Pandemic, led to them finding their callings and becoming revered historical figures.
"It can be difficult to see the whole picture when you're still inside the frame, but I hope you wear these uncommon circumstances as a badge of honor," Cook said, paralleling Earhart, Eliot and Roosevelt's previous triumphs amidst adversity to the Class of 2020's certainly hopeful future. "Those who meet times of historical challenge with their eyes and hearts open — forever restless and forever striving — are also those who leave the greatest impact on the lives of others."
"In every age, life has a frustrating way of reminding us that we are not the sole authors of our story. We must share credit, whether we'd like to or not, with a difficult and selfish collaborator called our circumstances," he continued. "And when our glittering plans are scrambled, as they often will be, and our dearest hopes are dashed, as will sometimes happen, we're left with a choice. We can curse the loss of something that was never going to be…Or we can see reasons to be grateful for the yank on the scruff of the neck, in having our eyes lifted up from the story we were writing for ourselves and turned instead to a remade world."
Cook went on to quote Lincoln's famous 1862 message to Congress where he proposed the voluntary colonization of slaves and compensated emancipation: " 'The dogmas of the quiet past are inadequate to the stormy present. 'The occasion is piled high with difficulty, and we must rise with the occasion. As our case is new, so we must think anew and act anew. We must disenthrall ourselves, and then we shall save our country.' "
The Apple CEO then expounded Lincoln's words by connecting them to the graduates' current circumstances, saying, "Graduates, your case is new. For you, the old dogmas have never been an option. You don't have the luxury of being enthralled. You enter a world of difficulty with open eyes, tasked with writing a story that is not necessarily of your choosing but is still entirely yours. You're the pride of your parents and grandparents, of aunts, uncles and teachers, of the communities that shaped you in ways seen and unseen."
"You weren't promised this day. Many of you had to fight hard to earn it. Now it's yours," he said before concluding his speech with one final message. "Think anew. Act anew. Build a better future than the one you thought was certain. And, in a fearful time, call us once again to hope. Congratulations to you all. Be great, be well."
Congratulations to the Class of 2020! iHeartRadio's "Commencement: Speeches for the Class of 2020" podcast celebrates this year's graduating students as they take their next steps into the world. For more inspiring speeches from celebrities, athletes, business leaders and more, listen to the podcast on iHeartRadio.
Photo: Getty Images