5 Fast Facts About Dustin Lynch
By Lauryn Snapp
May 15, 2020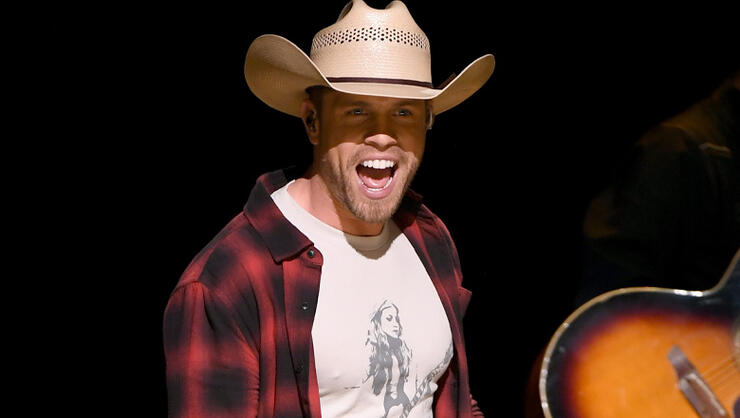 Dustin Lynch is celebrating 35 trips around the sun today (May 14).
In celebration of the country star's birthday here are 5 facts that you may or may not know.
Dustin was as a medical student at Lipscomb University. He shared with Cody Alan that medical school helped prepare him for life as a musician. "Everyone starts preparing you for the hard work that first year on radio tour. And, trust me, this is easy and fun compared to the workload I had in college," he said. "And on top of that, you learn a lot about yourself in college. So I know how to live out of a bag, and I know how to run on two hours of sleep at night from doing what I did in college."
Dustin's dream job has always been music. However, he revealed that his "nightmare job" is one that he has already held. "I was working in a sewage treatment testing facility. With my biology degree, I got this job at an environmental lab: We tested sewage runoff," Dustin shared with Townsquare Media. "It's a job I'll never do again and I would never wish upon anybody. It was motivation to get my music in gear, though; it was the kick in the butt I needed. In desperation, you make things happen."
The first celebrity that Dustin ever met was Vince Gill during an inner-city children's golf tournament.
Dustin's guilty pleasure movies are National Lampoon's Christmas Vacation, Step Brothers, or Wedding Crashers.
Dustin keeps his private life relatively under wraps but created a buzz during 2019's CMA Awards when he attended industry events with a new girlfriend. Kelli Seymour and Dustin are still going strong.
Happy Birthday, Dustin!
Do you enjoy country stories like these? Bookmark www.CMTCody.com and check back daily for exclusive interviews, trending topics, and the latest from country's hottest stars. Connect with Cody Alan on socials by following along on Twitter and Instagram @CodyAlan.
Photo Credit: Getty Images.