Bad Bunny To Make His Acting Debut In Upcoming Netflix Drama
By James Dinh
May 15, 2020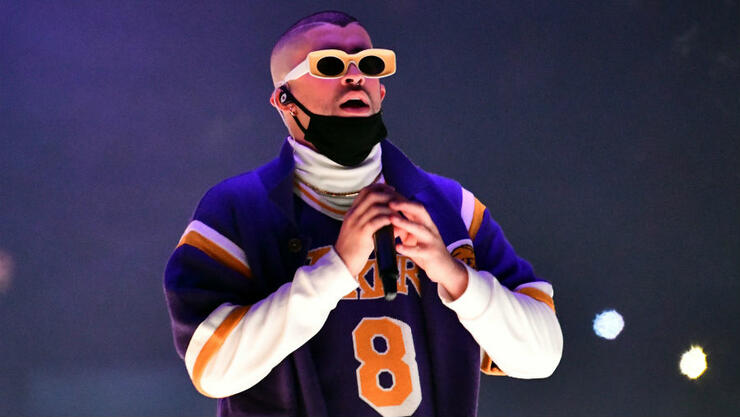 Bad Bunny is heading to Netflix.
In his new Rolling Stone cover story, the Latin superstar, 26, revealed that he nabbed a supporting role in the upcoming season of Narcos: Mexico. In fact, the star started shooting scenes for the series after his surprise appearance during Jennifer Lopez and Shakira's Super Bowl LIV halftime show in February, but the production was shut down due to the COVID-19 pandemic. "Maybe I needed the rest!" the Puerto Rican rapper admitted to the mag with a sigh.
Elsewhere in the feature, Bad Bunny reflected on his buzzworthy music video for "Yo Perreo Sola," where he made his drag debut. "I wrote [the song] from the perspective of a woman. I wanted a woman to sing it, because it doesn't mean the same thing when a man sings it. But I do feel like that woman sometimes," he explained. "I have always felt like there [was] a part of me that is very feminine. But I never felt as masculine as I did the day I dressed up like a drag queen."
As for his inspiration for the performance, the chart-topper said that it came from his heart. "I did it to show support to those who need it. I may not be gay, but I'm a human who cares," he said, admitting that he became acquainted with drag culture, courtesy of one of his cousins. "He would come to my house so I could make his mixes. He explained the choreography to me. They were all Lady Gaga songs"
Regarding the criticism over the clip, Benito knew it would be polarizing, but he simply didn't care. "I knew there were going to be comments saying, 'F****t! Gay! Bad Bunny is over,'" he added.