Grey Daze Shares 'Soul Song' Video Directed By Chester Bennington's Son
By Katrina Nattress
May 15, 2020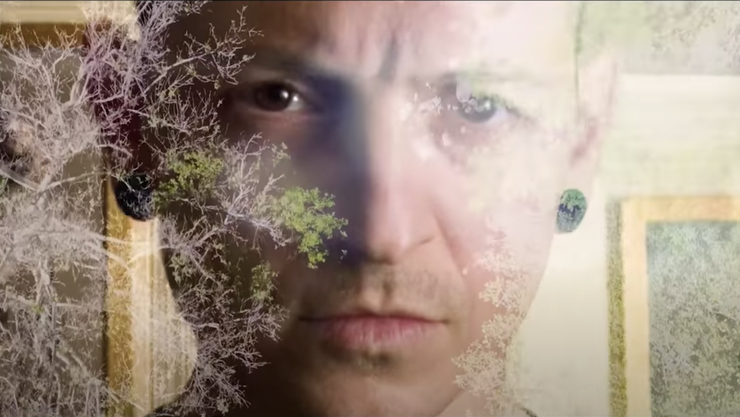 Before Chester Bennington was fronting Linkin Park, he was singing for a band called Grey Daze. The group was planning a reunion before Chester's tragic death in 2017, and now his former bandmates are paying tribute by releasing a new album, Amends, that features re-recorded versions of their little known '90s songs and Chester's remastered vocals.
As the album's June 26 release date looms closer, Grey Daze has shared a touching video for "Soul Song," which was directed by and stars Chester's son Jaime Bennington. "This music video is about my spiritual connection to the other side and my literal experiences with the elusive and, at times, incomprehensible presence of my father after death," Jaime explained about the video. "'Soul Song' is about the many ways in which we come to enlightenment, into knowledge, and the many ways we fall away from it. This is my personal experience with that."
The clip shows Jaime connecting with his father's spirit in sprawling nature settings, while archival footage of Chester performing with Grey Daze fades in and out of focus.
The band's co-founder and drummer Sean Dowell described working with Jaime as "one of those full-circle moments where we remembered meeting Chester at an even younger age than Jaime… [He's] a burgeoning filmmaker so when he offered to do this video, well, we couldn't think of a better way to present this song."
Grey Daze has also shared "Sickness" and "What's In The Eye" off the upcoming album. Watch the "Soul Song" video below.
Chat About Grey Daze Shares 'Soul Song' Video Directed By Chester Bennington's Son