Morgan Wallen's Mom Helped Him Join Usher's Team On 'The Voice'
By Lauryn Snapp
May 15, 2020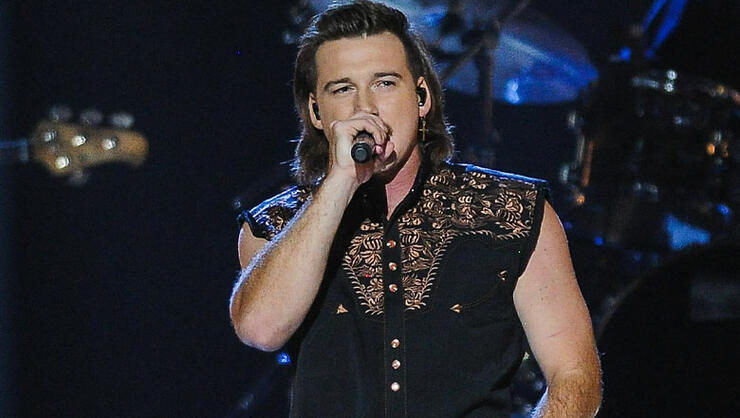 "My momma signed me up for it," admits Morgan Wallen during a conversation with CMT's Cody Alan as he shared his journey to get on NBC's 'The Voice.'
"I had never saw the show. I didn't even know what it was," says the "Whiskey Glasses" singer. "My momma was like, "I think you should do this." I kind of checked it out and thought, "I guess I'll give it a shot." She signed me up, and we went and tried out in St. Louis."
"You have to try out like four times before you get to the TV part, and then once you get to the TV part, there is still no guarantee that you will get on the show. I was cast toward the bottom apparently because I went on the like the last day. There were two spots left on Usher and Shakira's team."
Usher and Shakira are both pop titans in their own right, and luckily for Morgan, both of their chairs turned during his audition. Morgan's mother encouraged him to join Usher's team. Morgan's decision had been made, which landed him a spot on the show. Morgan locked arms with Usher; however, he wasn't billed as a country singer.
"At the end of the day, they wanted me to sing pop music, and I was like, "Well, I guess if these people who know way more than I do think I should sing pop, maybe I should. So, I ended up singing a couple of pop songs. They ended up dressing me, and it was terrible," laughs Morgan. "And, then, I finally sang a country song and got kicked off."
Morgan may not have won 'The Voice,' but he won the hearts of country music fans. Catch Morgan's music on the radio nightly with Cody by finding your station at www.CMTCody.com.
NBC's 'The Voice' is nearing the final stretch of its 18th season. While the season may look slightly different due to the ongoing pandemic, the coaches are still packing a punch. Catch the season finale happening May 19th.
Photo Credit: Getty Images.
Chat About Morgan Wallen's Mom Helped Him Join Usher's Team On 'The Voice'