NFL Cornerbacks DeAndre Baker And Quinton Dunbar Wanted For Armed Robbery
By Bill Galluccio
May 15, 2020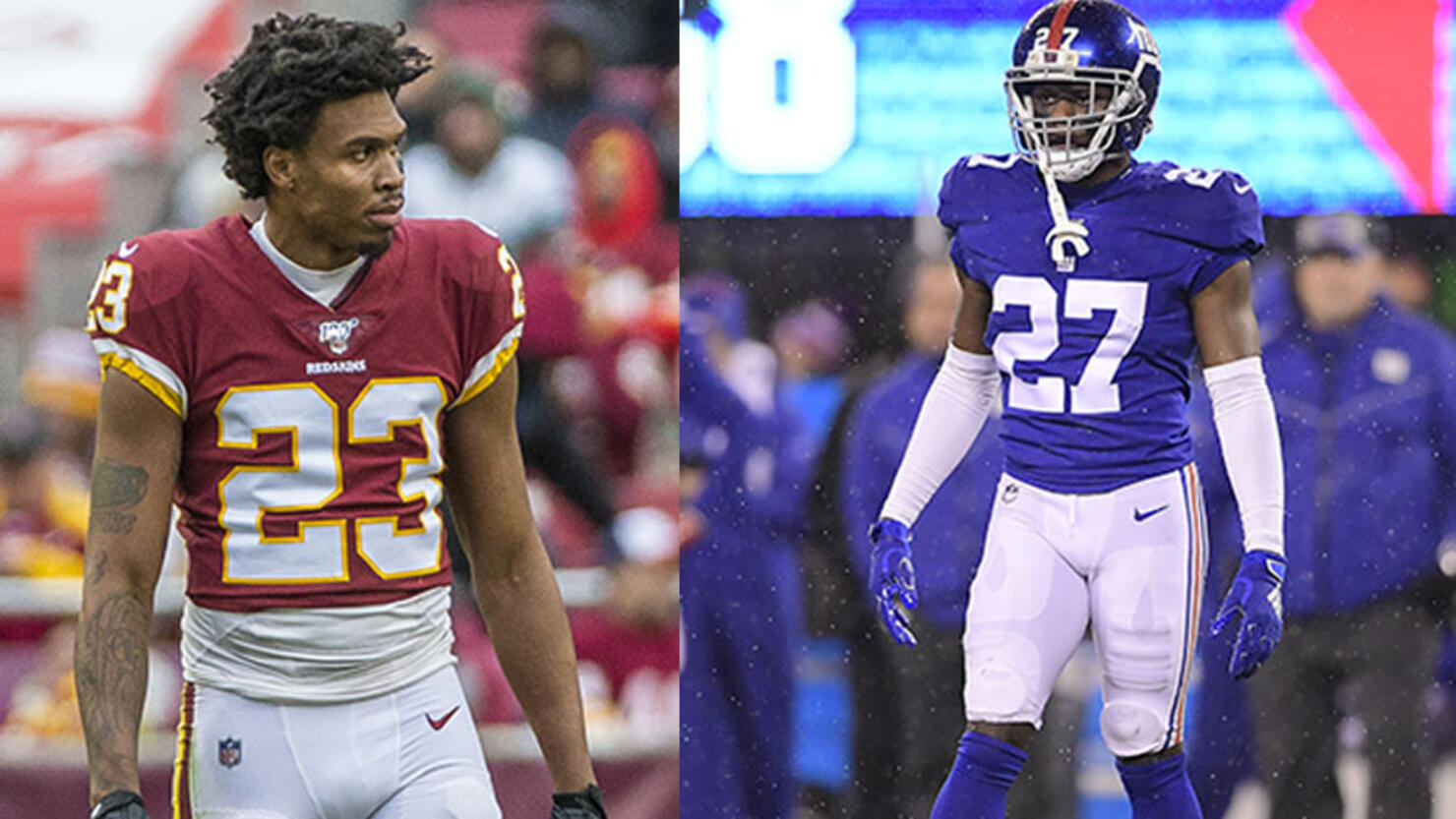 Authorities in Miramar, Florida, have issued arrest warrants for New York Giants cornerback DeAndre Baker and Seattle Seahawks cornerback Quinton Dunbar in connection with an armed robbery that happened earlier in the week. Authorities have accused the pair of showing up to a party on Wednesday night (May 13) and forcing the guests to hand over money and their watches at gunpoint.
One witness told the responding officers that Baker threatened people with a gun and ordered another suspect to shoot someone who had just walked into the party. The suspect did not fire the gun, and nobody was injured during the incident.
Baker is facing four counts of armed robbery with a firearm and four counts of aggravated assault with a firearm. Dunbar was charged with four counts of armed robbery with a firearm. Both men remain at large.
The NFL said it is aware of the matter but would not offer a comment, while the New York Giants announced that they have been in contact with Baker.
On Thursday, Dunbar hosted a virtual conference call with reporters after he was traded from the Washington Redskins to the Seahawks. The call was placed shortly before the charges were announced. The Seahawks issued a statement saying they were aware of the allegations, but it is unclear if they knew about the incident before the conference call.
Photos: Getty Images