Michael Bublé & Wife Luisana Received Death Threats After Abuse Allegations
By Paris Close
May 16, 2020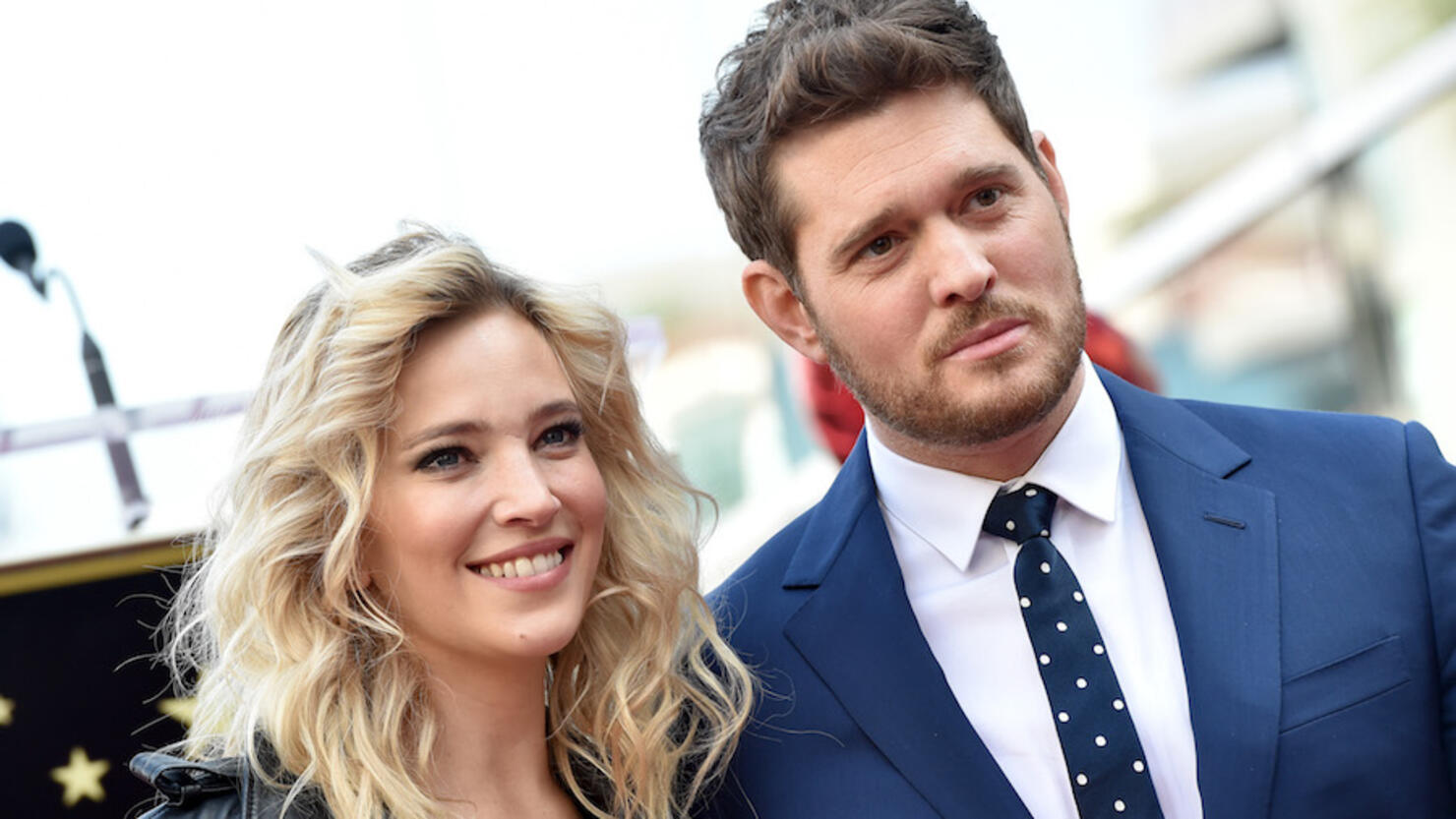 Luisana Lopilato feared for her husband Michael Bublé's life after their controversial video went viral.
Last month, the married couple had to publicly deny allegations of abuse after an Instagram Live video appeared to show the singer-songwriter getting too physical with his wife. In the footage, Bublé could be seen aggressively jabbing and elbowing the Argentinian actress before pulling her closer and throwing his arm around her shoulders. Fans were taken aback by Bublé's behavior, which spurred backlash and abuse accusations from fans on social media.
Now, in a new interview, Lopilato shared just how out of control the matter became when she and her husband started receiving death threats from the video.
Speaking of the terrifying situation on the Argentinian television show Intrusos, Lopilato recalled, "We received a lot of love from people but you wouldn't believe the amount of people who sent me photos with weapons saying they were going to kill Mike when he reached Argentina, photos of knives from people laughing and saying they were going to cut off his fingers, leave a bomb for us or give him a beating."
Although the parents of three have been met with more love than hate from fans, Lopilato confessed, "I still feel a little bit frightened."
She added that the "positive messages we received outnumbered them but I am worried for my family. I suffered a lot with what happened…it caused Mike a lot of pain too."
"He loves Argentina and he loves being with me in Argentina when I'm working. He loves the friends he has in Argentina," she continued. "Mike is a gentleman who is always concerned with trying to make me even more happy than I already am."
Photo: Getty Images