Carrie Underwood's Cardio Pic Will Inspire You To Become A Runner
By Lauryn Snapp
May 18, 2020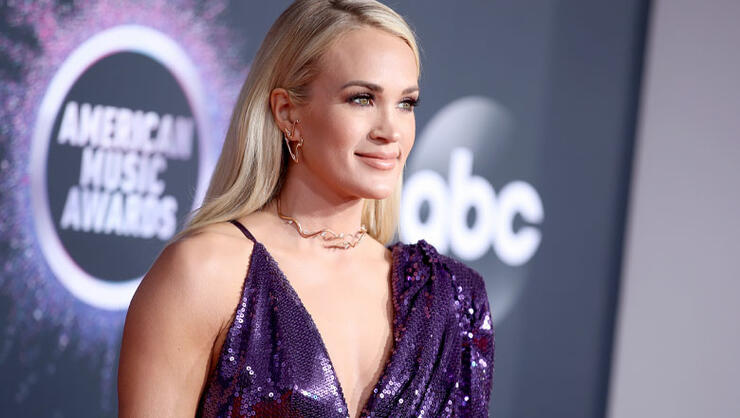 What's the secret to keeping powerhouse vocal pipes in tiptop condition? Apparently, the secret is cardio!
Vocal powerhouse Carrie Underwood recently revealed how she is taking advantage of Nashville's perfect weather during the COVID-19 quarantine. Spoiler alert: She is sweating! 
The entertainment icon shared a glowing selfie on social media saying, "First run of the season. 4.35 miles in 52 minutes (OK, so I walked a little). Something to build on!" 
Carrie places a lot of importance on her health and has been sharing her secrets to wellness in her book, "Find Your Path: Honor Your Body, Fuel Your Soul and Get Strong With the Fit52 Life." The fitness guide is paired with a fitness app designed to help fans and fitness pals stay accountable and track their progress. 
The apple doesn't fall too far from the tree in the Fisher household.
In April, Carrie shared a snap on Instagram, celebrating a hyper-speed workout. Watch the video below to see Carrie and her husband, Mike Fisher, sweat-sesh together! 
Do you enjoy country stories like these? Bookmark www.CMTCody.com and check back daily for exclusive interviews, trending topics, and the latest from country's hottest stars. Connect with Cody Alan on socials by following along on Twitter and Instagram @CodyAlan
Photo Credit: Getty Images. 
Chat About Carrie Underwood's Cardio Pic Will Inspire You To Become A Runner