Pearl Jam Is Ensuring 300 Food Banks Stay Stocked During COVID-19 Crisis
By Katrina Nattress
May 18, 2020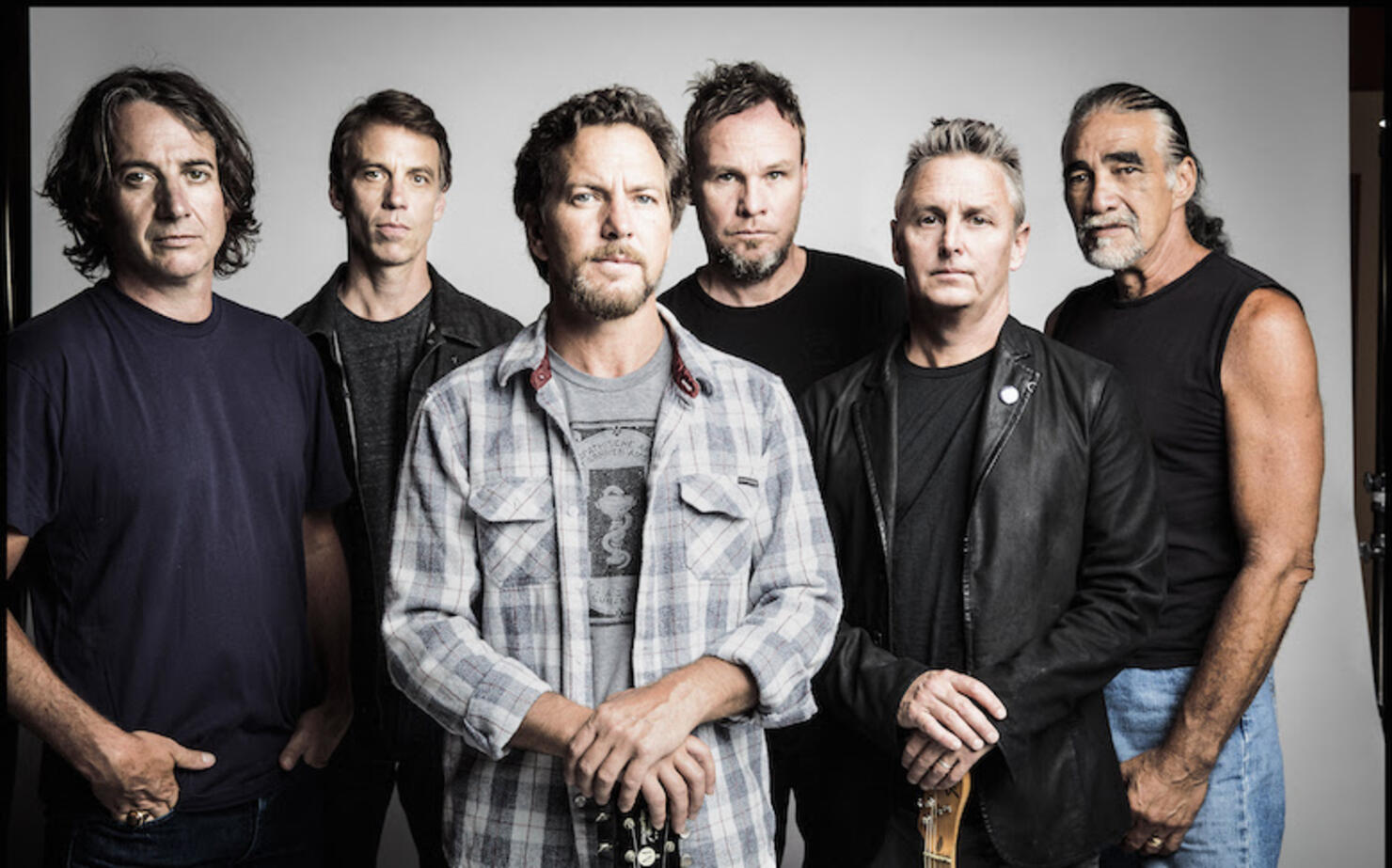 The members of Pearl Jam are doing what they can to help those affected by the COVID-19 crisis. On Monday (May 18), the band announced via Instagram that it's teamed up with Food Lifeline to ensure that 300 food banks in Western Washington stay stocked.
"The COVID-19 crisis is a time of fear and uncertainty. For many, it's also become a time of hunger," guitarist Stone Gossard says in a video. "If you are in need of assistance right now, please go to Food Lifeline's website to find the food bank nearest you. We all need help sometimes, and supporting each other in those times is what makes us a community. It's why Pearl Jam is supporting Food Lifeline, to help keep the shelves of 300 food banks across Western Washington stocked."
See the post and find out how you can help below.
Last month, Pearl Jam frontman Eddie Vedder revealed that the band was participating in the All In Challenge to help raise money for COVID-19 relief. The band's prize is a "Birthday Package" that is any diehard fan's dream. Enter to win here.
At time of writing (May 18), the All In Challenge has raised over $43 million of its $100 million goal to feed those in need. All donations will go to organizations including Meals on Wheels, No Kid Hungry and America's Food Fund, which directly benefits Feeding America and World Central Kitchen.