Stewart Copeland Explains His Mixed Reaction To Neil Peart's Death
By Andrew Magnotta @AndrewMagnotta
May 18, 2020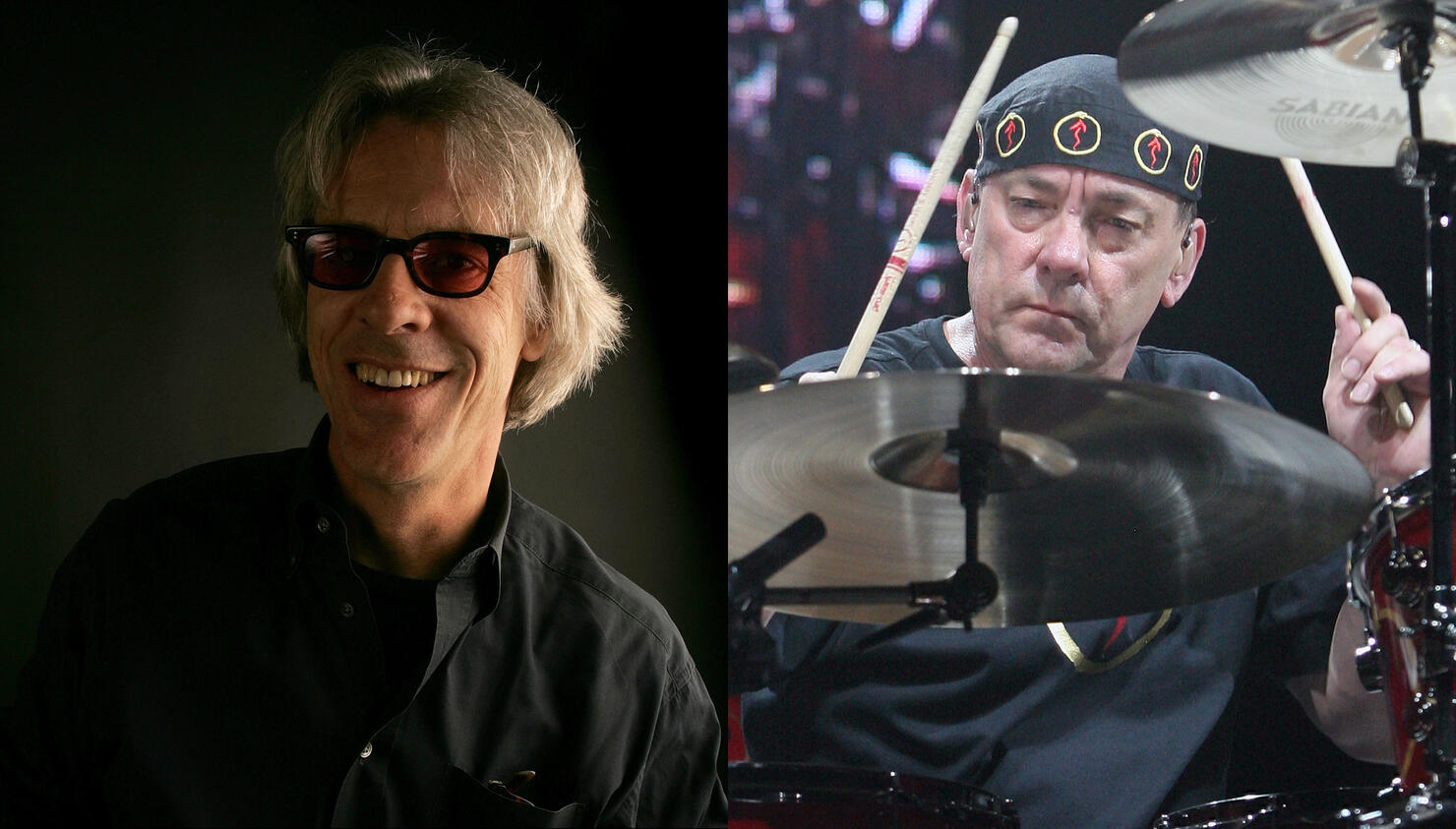 Stewart Copeland was one of a group including only Neil Peart's family and closest friends who knew of the iconic Rush drummer's terminal brain cancer diagnosis prior to his passing this past January.
Copeland tells Rolling Stone that Peart still enjoyed some quality of life a few months before his death, even though the disease had robbed him over the years of some of his passions and favorite hobbies.
"He still had his dignity," Copeland said. "You could tell he was appreciating to still be here, but you could see it was beginning to take its toll. It went from not great to really bad very quickly. It was a gradual, gradual impairment. Socially, he was still Neil. He was still the Doctor, still the Professor. Still Neptune on high! But he said, 'I'm not getting on my motorcycles again and I'm not getting on a drum set anytime again.' And those were disappointments to him, but he was still glad to be here."
The former Police drummer Copeland said it was really hard to watch Peart grapple with the disease over such a long time. He was diagnosed with glioblastoma a few months after Rush's final 'R40' tour.
"When he first passed, I was pleased for him, because [the illness] was a two-to-three-year process," Copeland said. "At one point during it, he said, 'Look, I'm a year past my sell-by date. I'm still here.' And then another year went by. So when he passed, my first thought was, he had an incredible life. What a great way to go out. He saw his train coming and he got a first-class seat. That's him."
But then reality set it, and so did grief.
"I started to just miss him. I just wish he was back," Copeland added. "Like, 'That was really cool, Neil! Wow! You really aced it there, buddy! OK, you can come back now.' And that's the part that sticks with me. I just wish he was here."
Peart's death came as a shock to most of the world, as there were few indications publicly that he was sick. While his Rush bandmates and many of his contemporaries knew the truth, Peart asked those close to him to respect his privacy, and they did.
Photo: Getty Images