Tom Morello Honors Chris Cornell On The Third Anniversary Of His Death
By Katrina Nattress
May 18, 2020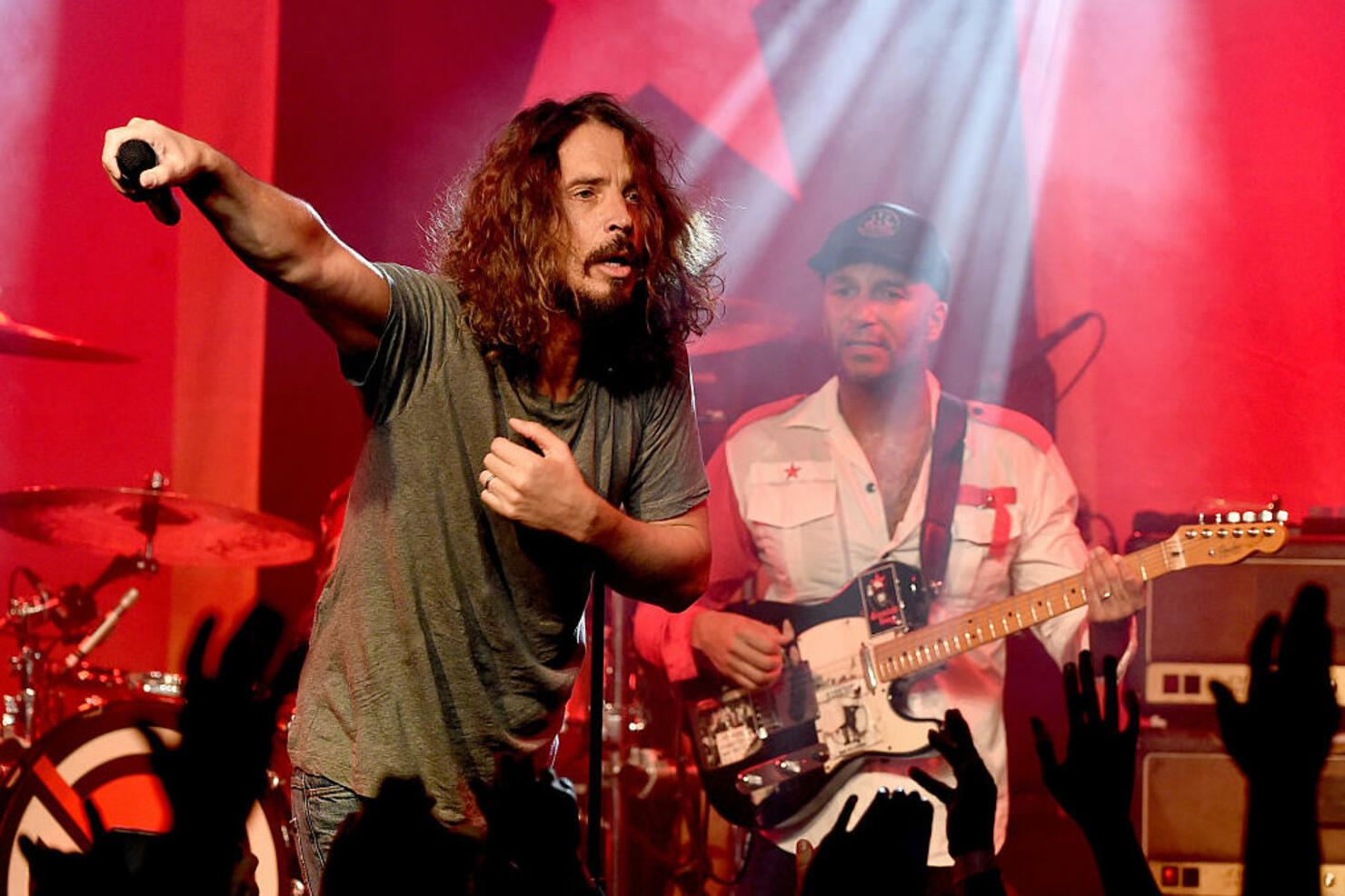 Monday (May 18) marks the third anniversary of Chris Cornell's tragic death, and Tom Morello made sure to honor his memory to the masses.
Cornell's Audioslave bandmate shared part of the eulogy he wrote when the singer passed away on Instagram, which you can read below (fair warning: you might want to grab a box of tissues first):
"It is important to honor Chris Cornell, the devoted husband and loving father, the warm friend and bandmate, but I'd also like to tip my hat to the darker corners of Chris' soul because I believe that's where his brilliance as an artist stemmed from. Chris once texted me in the middle of the night, "If you swallow the coin from the wishing well, your dreams will come true in heaven or hell." The demons he wrestled with were real. But he harnessed those demons and rode them like a mother flipping' Chariot Of Lightning strapped with Marshall Stacks to make some of the greatest rock n roll of all time. Loud Love. Just thinking about that awesome jam throws me into head banging convulsions. Hands All Over. The beauty of Seasons. Try not to cry. Badmotorfinger top to bottom. It's INSANE. You thought you were safe? Here comes Spoonman. Then Audioslave. He's back! Cochise, Like A Stone, She Me How To Live, I Am The Highway. You're rocking, you're crying, you can't make up your damn mind. Chris is as melodic as the Beatles, he's as heavy as Sabbath, he's as haunting as Edgar Allen Poe.
Thank you, Sunshower. Thank you for your love, your friendship, your peerless talent.
The body is weak. The psyche is fragile. Things decay and are gone in time. Gardens turn gray. But, Chris, I know two things that are f**king invincible and will endure forever, your beautiful voice and our love for you.
Earlier this month, Morello celebrated the 15th anniversary of Audioslave's historic show in Cuba by sharing some of his fondest memories and a photo of Cornell sitting in John Lennon Park.
Photo: Getty Images