20 Facts You Need To Know About Sam Smith
By Shayna Spero
May 18, 2021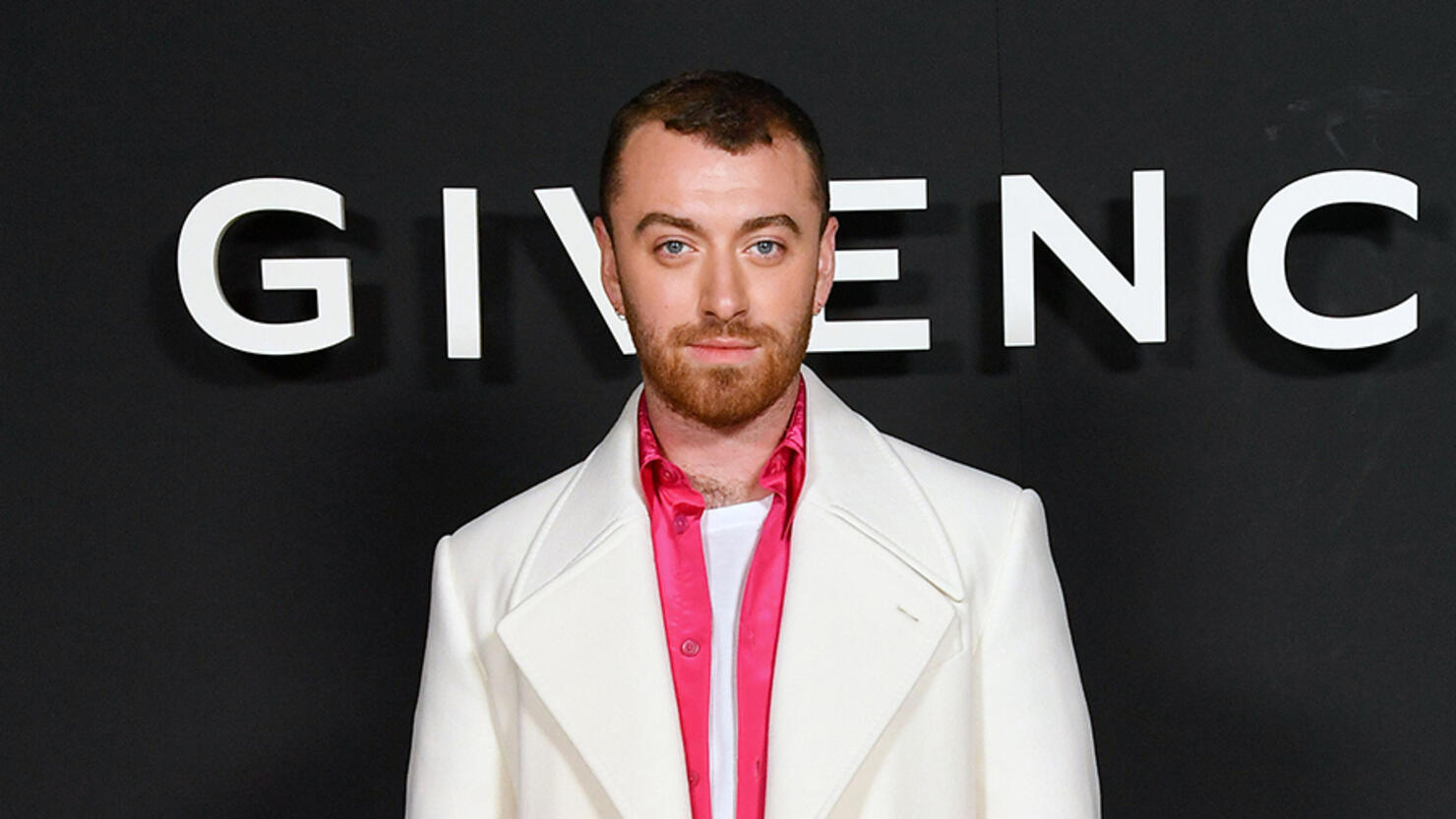 On May 19 we celebrate the super-talented Sam Smith who is turning 29 today! From countless #1 songs to winning a handful of GRAMMY awards (and a Golden Globe as well as an Academy Award!), Smith has had an incredible career so far and it's only getting better and better.
To celebrate their birthday, we're counting down some truly incredible facts about the singer — including some you probably didn't know.
1. Sam wrote "To Die For" when they found out that an ex was with someone new.
Photo: Katherine Tyler for iHeartRadio
2. The "Stay With Me" singer took inspiration from Judy Garland when filming the music videos for their debut album, In The Lonely Hour.
Photo: Rachel Kaplan for iHeartRadio
"I'm in a suit and in that suit, I was channeling Judy Garland."
3. In anticipation of the 2019 Judy Garland biopic, Judy, Renee Zellweger and Sam Smith recorded a duet of a Judy fan-favorite, "Get Happy."
Photo: Getty Images
"The person I admire the most is Judy Garland. I love her so much. Like most of us, I saw her in The Wizard of Oz when I was a kid, which is still my favorite film with her," he told UK TV'S Channel 4.
4. Sam wanted In The Lonely Hour to be seen as a queer record.
Explaining The Lonely Hour to OUT Magazine the singer said, "I look back on those videos of me when I was 20, and I see a feminine energy. I was singing songs about a married man I'd fallen in love with, and we did not kiss, nothing happened between us, but I was so in love with him, and I was tortured. I remember releasing the album thinking that it would be heard in that way — that it was a queer record — but it wasn't taken like that. I've realized now that people weren't understanding me."
5. Sam came out at 10 years old.
Photo: Getty Images
Before coming out to their parents, the singer first came out to a grade school friend.
6. Smith credits Britney Spears for much of their childhood.
Photos: Getty Images
"When I say that Britney Spears basically saved me as a kid, I'm not saying that lightly. Britney, Christina, Madonna, and Beyoncé — I believe their art is fine art," the star told OUT Magazine.
7. Sam and Normani performed "Dancing With A Stranger" live for the very first time at the 99.3 FLZ Jingle Ball in 2019.
Photo: Rachel Kaplan for iHeartRadio
The hit song reached No. 1 on the radio songs chart in May 2019.
8. They are related to singer Lily Allen and her brother, Alfie Allen, who played Theon Greyjoy in Game of Thrones.
Photos: Getty Images
Sam is Lily & Alfie's third cousin.
9. Smith is formally trained in jazz.
Photo: Rachel Kaplan for iHeartRadio
Throughout their teens, Smith trained in jazz under vocal coach, Joanna Eden. Sam also sang as a backup singer for their vocal coach during small London gigs.
10. Sam would have liked to be a florist if they didn't pursue a singing career.
Photo: Katherine Tyler for iHeartRadio
11. The "Lay Me Down" singer can't stand karaoke.
Photo: Katherine Tyler for iHeartRadio
"I hate karaoke," Smith said. "I don't think karaoke works if you can sing." However, Sam did have one exception: "I'd only ever do Fifth Harmony ever," the Grammy-award winner admitted to Jimmy Fallon on the Tonight Show.
12. Sam identifies as non-binary.
Photo: Getty Images for iHeartRadio
"I'm not male or female. I think I float somewhere in between," Smith said during an interview for Jameela Jamil's Instagram show, I Weigh Interviews.
13. Sam marks the "How Do You Sleep?" video as the first moment that they shared their true self with the greater public.
Photo: Katherine Tyler for iHeartRadio
"I've always been like that," they said in a radio interview. "When I've been in the club, when I'm with my friends, people I feel safe with, I've always been like that. But I think showing it to the world and [other] people is a different thing, isn't it. And I finally felt safe enough to do so."
14. Sam wrote a song for the legendary Celine Dion.
Photos: Katherine Tyler for iHeartRadio and Getty Images
Sam described feeling honored to write "For The Lover That I Lost" for Celine's latest album, Courage.
15. When asked which three words Sam would choose to describe themself:
Photo: Getty Images
"Hungry, loud and sensual."
16. They were followed home by a fan once.
Photo: Getty Images
Sam explained that they didn't realize until the fan later tweeted the singer saying they had indeed followed the singer home!
17. Sam has won four GRAMMY Awards.
Photo: Getty Images
The musician has won the Record and Song of The Year awards for "Stay With Me" (Darkchild Version), Best New Artist in 2015 and Best Pop Vocal Album for In The Lonely Hour.
18. And took home an Oscar in 2016.
Photo: Getty Images
Smith accepted the Best Song award for the James Bond theme "Writing's On The Wall".
19. Sam's pizza topping of choice is tuna.
Photos: Getty Images
"I was in this random pizza place in Newcastle, Northern England when I was a kid, and I hated pizza. But my cousin got a tuna pizza and I was like, 'Whoa, this is incredible'," they explained to JoJo Wright in an interview last year.
20. They still take voice lessons.

Photo: Getty Images
"Stevie Wonder said that he still has voice lessons all the time. And when I read that, I was like, there's no excuse," Smith told CBS News.