Brian Austin Green & Megan Fox Split After Nearly 10 Years Of Marriage
By Paris Close
May 19, 2020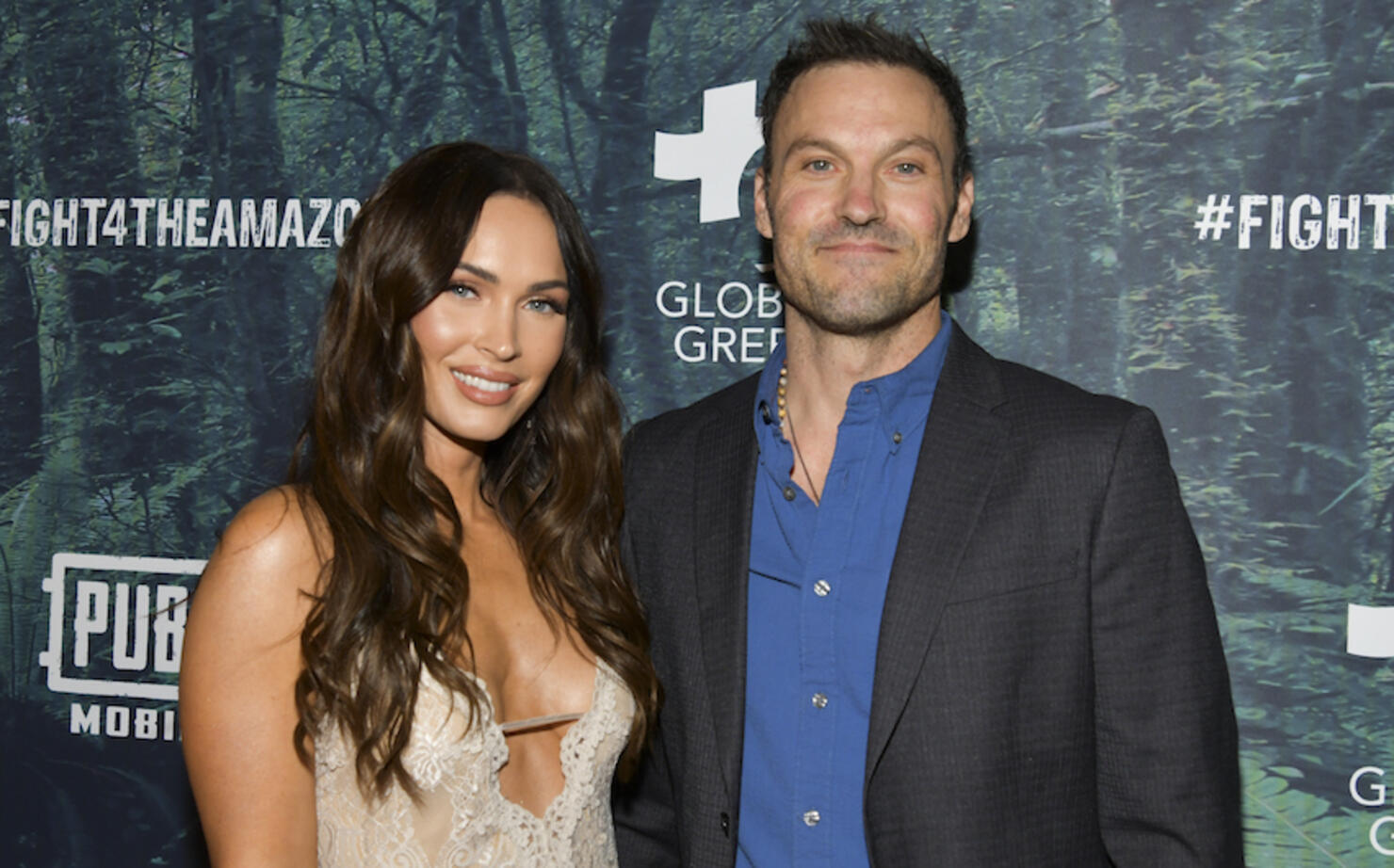 Brian Austin Green and Megan Fox have called it quits after almost 10 years of marriage.
Green confirmed the breakup news during Monday's (May 18) episode of his podcast show …With Brian Austin Green. During the episode, the 46-year-old actor officially addressed recently-surfaced photos of his estranged wife hanging out with Machine Gun Kelly.
According to PEOPLE, Green described he and Fox started drifting apart late last year when the Transforms actress went overseas to film Midnight in the Switchgrass with costar Kelly, admitting that "things hadn't really changed" upon her return to the States. Weeks later, the pair had a sincere conversation.
"She said, 'I realized when I was out of the country working alone that I feel more like myself and I liked myself better during that experience and I think that might be something worth trying for me,'" he recalled. "I was shocked and I was upset about it but I can't be upset at her because she didn't ask to feel that way. It wasn't a choice she made, that's the way she honestly felt. We talked about it a little more and said let's separate for a bit… and so we did."
"We've had an amazing relationship and I will always love her and I know she'll always love me," said Green, who added he and Fox — who married in June 2010 — agreed to part on amicable terms for the sake of their three sons, Journey, 3, Bodhi, 6, and Noah, 7. (Fox previously filed for divorce in 2015 but they dismissed the paperwork together the following year.)
Briefly touching on Kelly, the Urgency star admitted he has no qualms with the rapper, whom he's "never met" but accepts his friendship with Megan all the same.
"Who knows if this is the end of the journey," Green said in closing. "I mean, we have a lot of life left. So the paths have started gone in separate ways for now. They could come back together. They may not. We don't know. I don't know. I don't want to make any predictions with that because I have no idea."
Photo: Getty Images