Julianne Hough & Husband Brooks Laich Are 'Fighting For Their Relationship'
By Hayden Brooks
May 19, 2020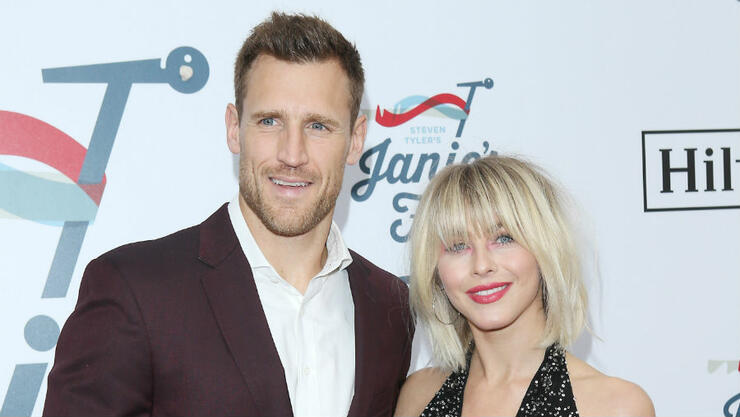 Julianne Hough and Brooks Laich are reportedly "still fighting for their relationship" while quarantined separately amid COVID-19.
In a new report from E! News, an insider shed some insight on the the couple and their future together. "They continue to spend time apart and are doing their own thing. They are still in contact and have not committed to any future decisions," the source said of Hough, 31, and Laich, 36. "They are happy doing it this way and will see what happens."
While Hough's home base in Los Angeles and Laich's retreat to Idaho might not seem like the traditional path towards reconciliation, it seems to be "working for them for now" and it's a tactic to best prioritize individual happiness. "They have so much love for one another and just want to make sure the other one is at their best and the happiest they can be," the source continued. "They are staying present and in the moment. This is the way it looks for right now."
In Hough's recent interview with Oprah Magazine, the fitness guru addressed the big decision to quarantine solo, admitting that it's been "glorious" to halt professional ventures that require her to be on the road. "I've been on my own. My husband is in Idaho doing lots of yard work… and so we're kind of doing our separate things right now. But it's really been a magical time," she detailed. "I think in my 30s, I've always been around people, and I'm always trying to create and do a lot of things… but this is new, it's a little different. I don't feel lonely, but I definitely feel alone. I think there's a big difference."
Additionally, it was recently revealed that the pair has never attempted to start a family, but Hough has indeed froze her eggs and would like to get pregnant on her own time. Click here for more on that!
Chat About Julianne Hough & Husband Brooks Laich Are 'Fighting For Their Relationship'