Kristin Cavallari Details Her Living Situation Amid Jay Cutler Divorce
By Hayden Brooks
May 19, 2020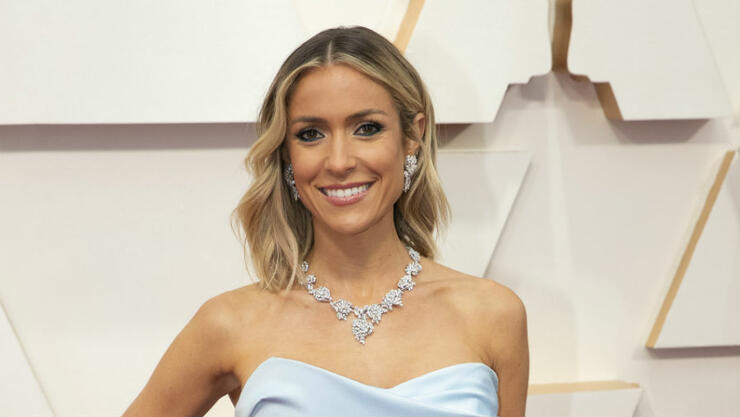 Like the rest of us, Kristin Cavallari is having a hard time adjusting to life amid the COVID-19 lockdown. That doesn't even factor in her ongoing divorce with ex Jay Cutler. During a recent Instagram Live for Revolve with her stylist Dani Michelle, the star offered fans some insight as to how she's coping amongst all of it.
"I'm at my friend Justin's house right now. We've been together for the entire quarantine time, literally from day 1," Cavallari said, referring to her best friend and hairstylist Justin Anderson. He also went with the star and Cutler on their three-week vacation to the Bahamas in early April. As you know, the two filed for divorce and announced the end of their decade-long relationship via social media and have reportedly come to a custody agreement with their sons Camden, 7, Jaxon, 6, and 4-year-old daughter Saylor.
"With my kids, it's like alright, what should we do today? We've maxed out every creative idea," the reality star explained of her struggles to maintain a daily routine with the children. "I used to wake up at 5 a.m. every morning, work out and then I would get my kids ready for school, take them to school and go to the office. I haven't set an alarm since all of this has been going on. It's going to be really hard for me to get back into it. I don't know that I can go back to that 5 a.m. lifestyle."
Considering the irregularity of the lockdown, Cavallari has found herself navigating life with some different habits. "Because of my kids, I get up from anywhere between 6:30 and 8 a.m. I don't normally let my kids sleep with me, but I've been rotating my kid for the last week," she admitted. "It's cute but those are the moments that will never be the same, we'll never get those back. So in that sense, I've been trying to really enjoy that time with my kids."
Chat About Kristin Cavallari Details Her Living Situation Amid Jay Cutler Divorce