Blake Shelton Says, "Pour Me Another Tequila, Sheila" In Bobby Bare Cover
By Lauryn Snapp
May 20, 2020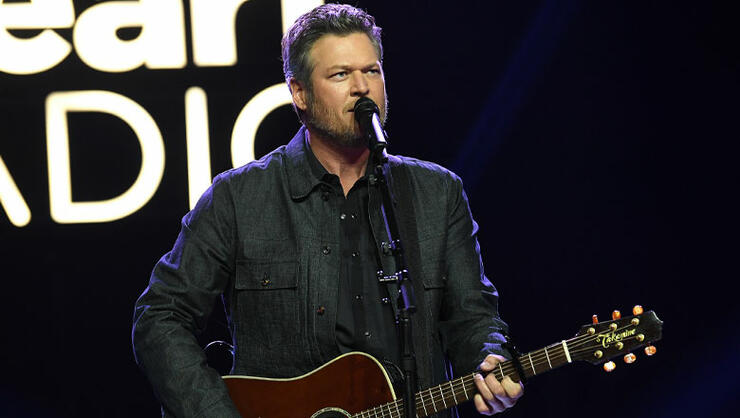 Blake Shelton is a self-proclaimed "country music nerd."
In an interview with Cody Alan, the "God's Country" singer shares the "naked truth" behind why he chose to cover Bobby Bare's "Tequila Sheila."
"You know I love all kinds of music, but I am a country nerd, and I have always felt like Bobby Bare was completely underrated as an artist," said Blake. "He is such a great storyteller. I have always wanted to record something of Bobby Bare's and try and capture the same personality but with my vocal."
"Tequila Sheila" was the perfect song for the country superstar who is known for his witticisms and comedy.
"Poor me another Tequila Sheila," says Blake with a laugh. "I love the story of the song! The guy has made all this money cheating in poker games and is sleeping with this hooker, and the next thing you know, all the Federales are there to arrest him. And, the only person in town that knows there is this hooker. So, he makes her put on his clothes and walk out the front door. He puts on her dress and goes out the back door. It's a great story for the kids," laughs Blake.
Listen to Blake as he throws it back with his honky-tonk version of "Tequila Shiela."
Photo Credit: Getty Images.
Chat About Blake Shelton Says, "Pour Me Another Tequila, Sheila" In Bobby Bare Cover