'ICONIC: TLC' Collaboration Special to Feature Genre-Bending Performances
By Taylor Fields
May 20, 2020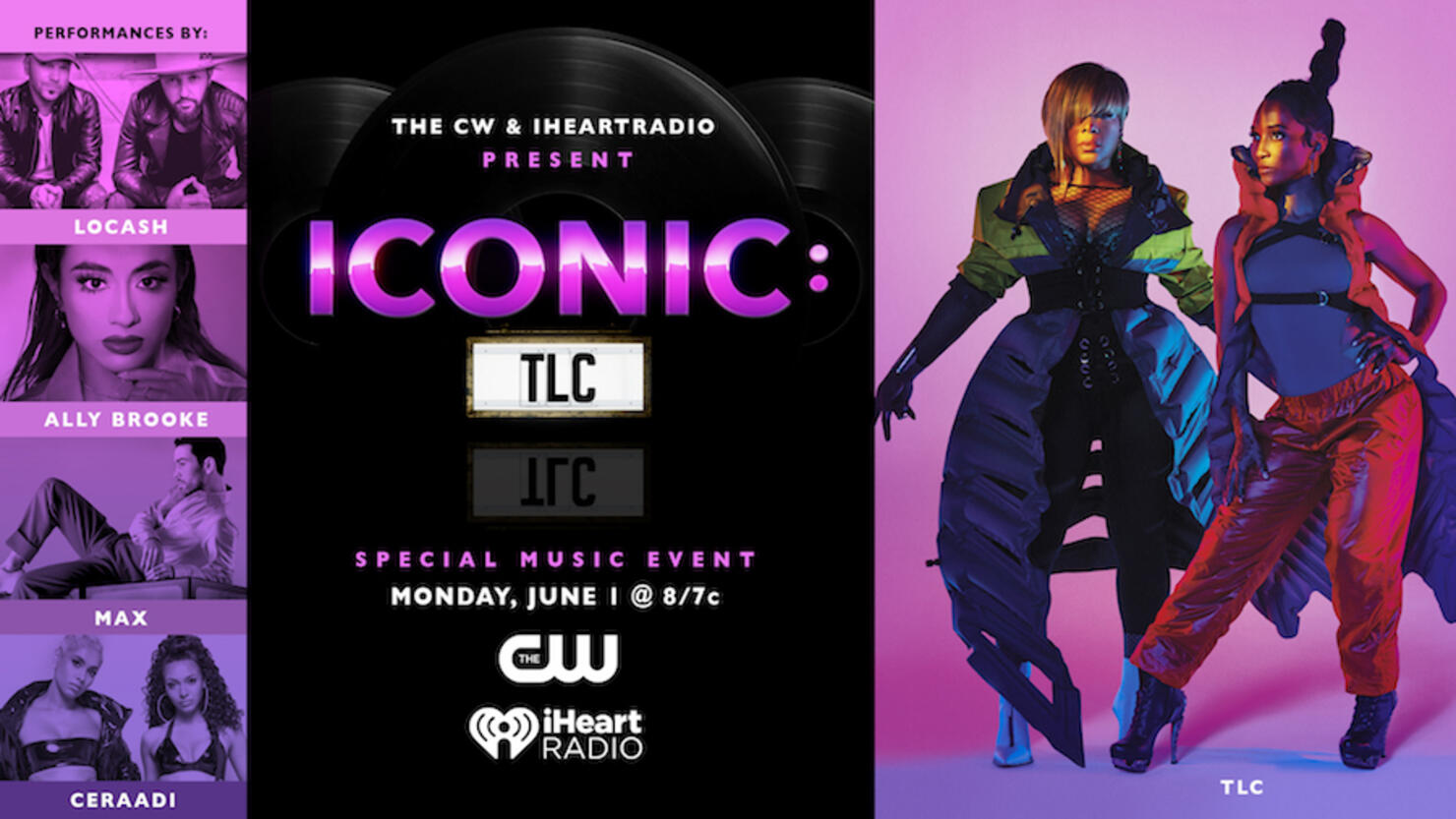 TLC is is one of the most legendary girl groups to come out of the 90s, and last year, their CrazySexyCool album celebrated its 25th anniversary. On Monday, June 1st, TLC is being honored during an original music collaboration special, "ICONIC: TLC" on The CW Network, co-produced in partnership with iHeartMedia and Critical Content.
Hosted by Jordin Sparks, "ICONIC: TLC" will feature four artists — Ally Brooke, country music duo LOCASH, R&B/Hip Hop duo Ceraadi, and pop singer MAX — performing genre-bending covers of TLC's biggest hits like you've never heard them before.
The show will be remote as TLC and each artist will connect via video chat to watch all of these amazing at-home performances unfold. TLC will also choose one of these artists to collaborate with for the final performance of the show.
Fans can tune in and watch "ICONIC: TLC" on June 1st at 8/7c on The CW. And the following day, fans can also hear all of the exclusive songs on iHeartRadio stations across the country on Tuesday, June 2nd, as well as re-watch the performances and show on The CW app and CWTV.com for free, with no login or authentication.
TLC released their self-titled fifth album in fifteen years a few years ago in 2017, which they had called their "final" album. And last year, the group celebrated the 25th anniversary of their iconic CrazySexyCool album, which features hits like "Waterfalls" and "Creep."
The "ICONIC" show is based on KBS' (Korean Broadcasting Station) "Immortal Songs: Singing the Legends," with over 425 episodes to date.