Matt Bellamy Reveals Muse's Future Plans
By Katrina Nattress
May 20, 2020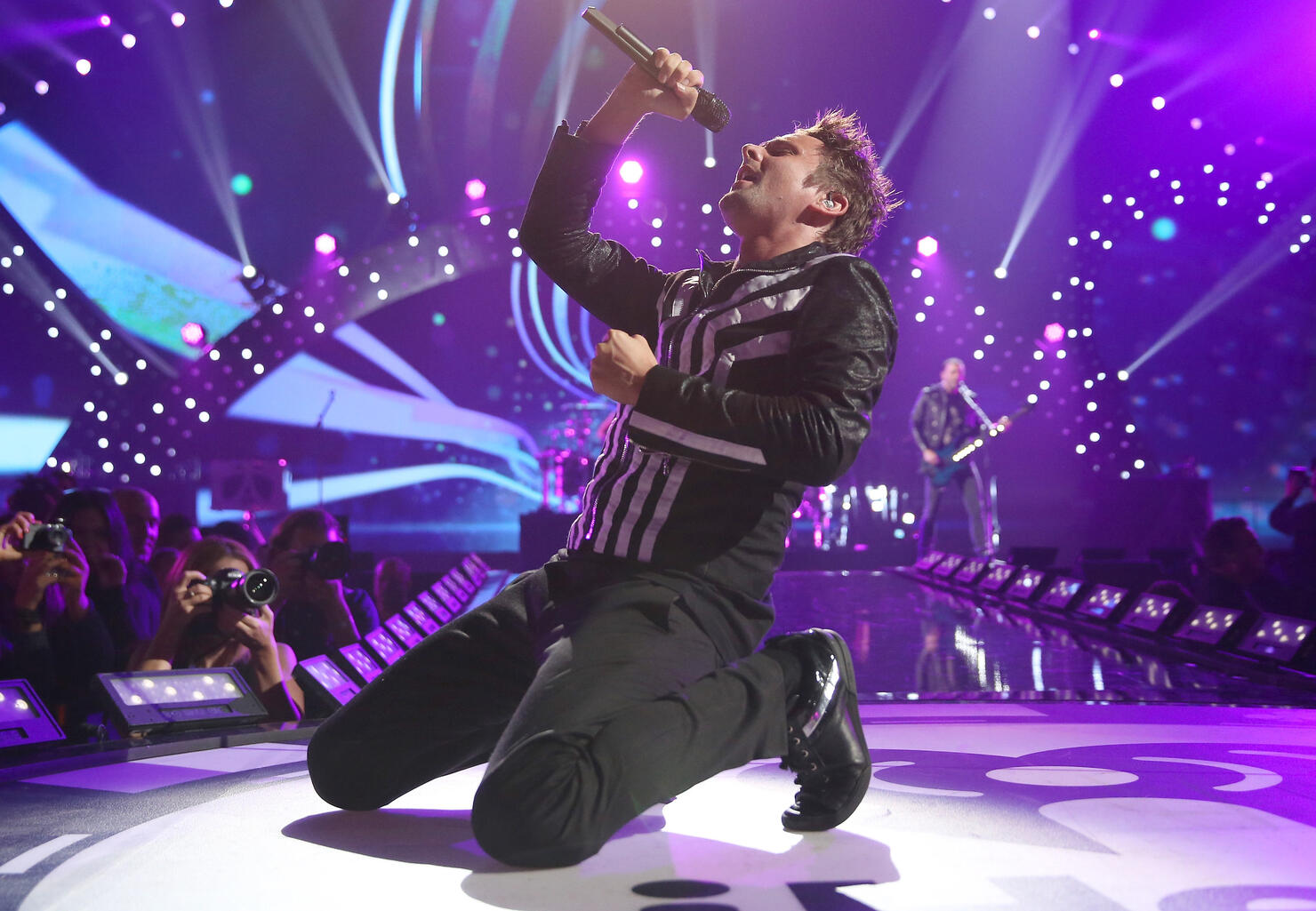 While many bands are scrambling to reschedule tour dates and album releases, Muse got kind of lucky when it came to lockdown. The band was planning to take a year off after releasing and touring on its latest album Simulation Theory anyway, so when the coronavirus pandemic disrupted the music industry the trio didn't have to worry about changing plans.
The band's frontman Matt Bellamy recently chatted with Rolling Stone about his life in quarantine, and Muse's plans for the future. "It depends on what happens in the world, but at the moment we're planning on getting together, ideally in the place we all came together, Devon in Southwest England, and sort of get back to our original ways," he said. "And even get back to the way we originally used to make music by meeting a couple of times a week to rehearse."
"The idea was to do that in 2021. If that goes well, get an album or a bunch of songs together and potentially hit the road again in 2022," he added.
Bellamy has been writing music while in quarantine; however, not for Muse. He recently released his first solo song "Tomorrow's World." He's also prepping for the birth of his first child with wife Elle Evans, who's due any day now.
Photo: Getty Images