Doja Cat Hops On Remix To The Weeknd's 'In Your Eyes'
By Hayden Brooks
May 21, 2020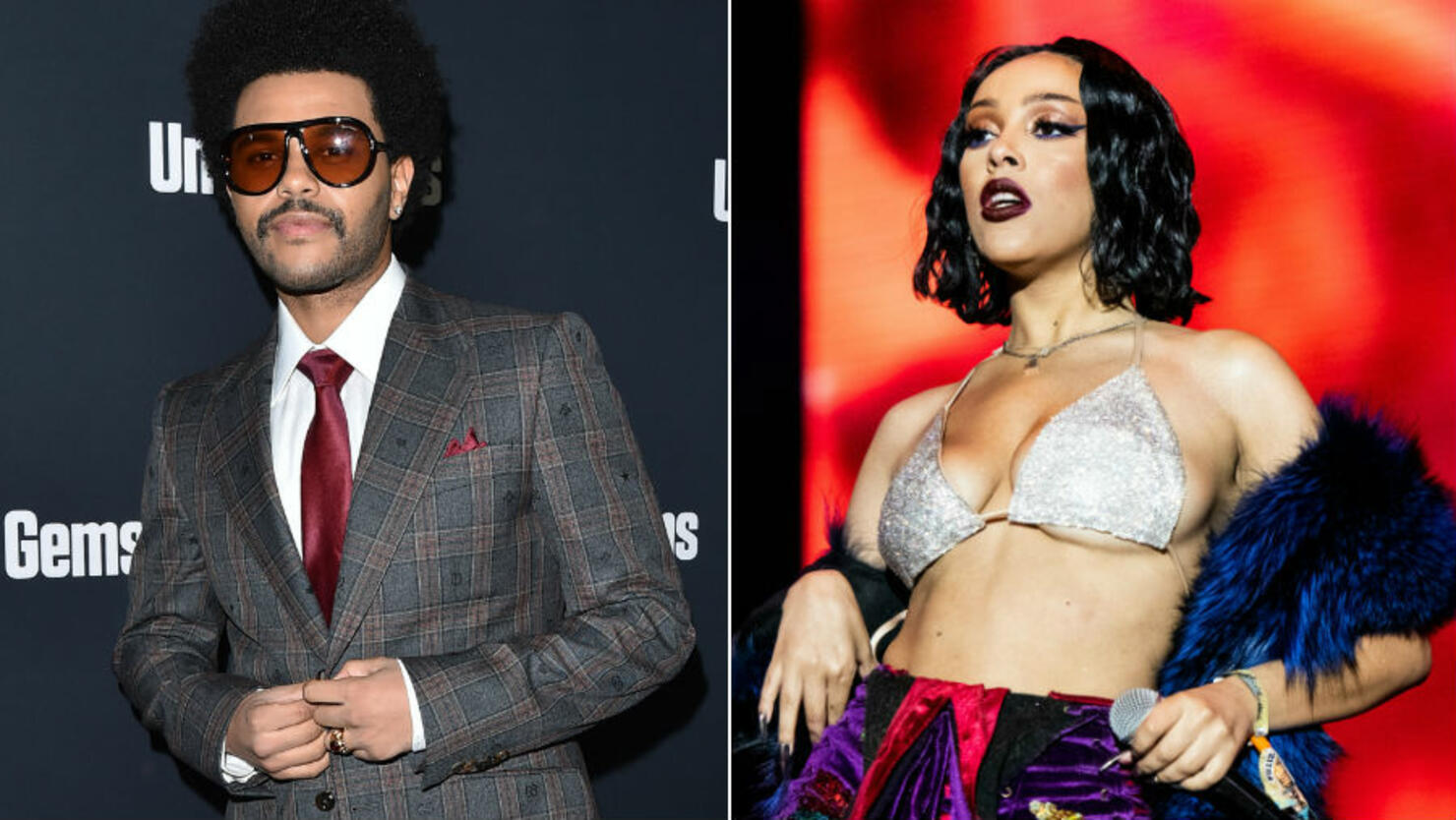 Doja Cat's takeover continues with a new remix of The Weeknd's "In Your Eyes" featuring pop's newest it girl.
On Wednesday (May 20), a new remix of the After Hours track dropped and it hears the chart-topper respond to Abel's lyrics about maintaining a vulnerable stance within a relationship. Atop the '80s-inspired production and prominent saxophone, Doja flexes both her singing and rapping. "One day, I'm giving you space/ And the next day, you're giving me faces/ And I like parties, not displaces/ Comin' out of my bag for you to get wasted/ I (Can't stop staring at you)," she spits towards the end of her guest verse, before Abel comes in with the hook.
In his in-depth interview with Variety, Avbel spoke about the record, which he co-produced with Max Martin and Oscar Holter. "When you look deeper into the song, it's more complex than it seems. It's basically about two people who are in love with each other who are just fucking each other over," he explained to the outlet. "The first verse is from [one] perspective and the second is from the other perspective. It's like the way people think the Police's 'Every Breath You Take' is a love song, and it's not at all ... This is deeper, but you wanna dance to it and make love to it. That's the trick of it."
Previously, The Weeknd has recruited Lil Uzi Vert for a remix of "Heartless" and Major Lazer for a remix of "Blinding Lights." On Doja's end, the rapper recently took to the top of the Billboard Hot 100 with a revamped version of her hit "Say So," alongside Nicki Minaj.