Morgan Wallen Arrested For Public Intoxication, Disorderly Conduct
By Paris Close
May 25, 2020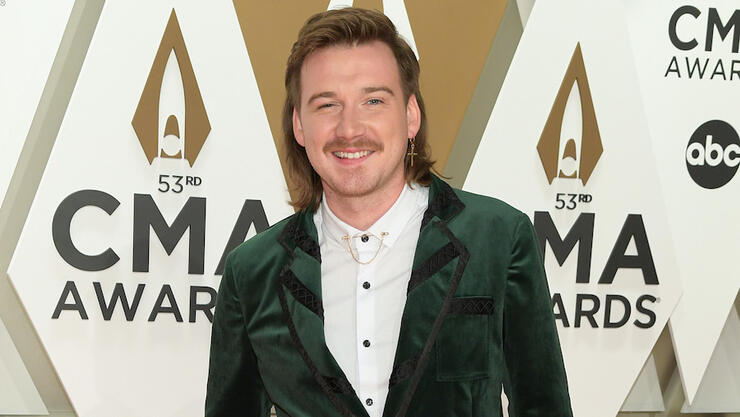 Morgan Wallen was arrested over Memorial Day weekend.
On Saturday (May 23), the singer-songwriter was booked on charges of public intoxication and disorderly conduct in Nashville. Wallen took to social media hours later explaining his arrest before issuing a public apology to fans and commending police for how they handled the embarrassing situation.
"Hey y'all just wanted to clear the air," Wallen started in a tweet Sunday afternoon (May 24). "I went out downtown last night with a few old friends. After a couple bar stops, we were horse-playing with each other. We didn't mean any harm, and we want to say sorry to any bar staff or anyone that was affected."
He concluded, "Thank you to the local authorities for being so professional and doing their job with class. Love y'all."
According to Nashville's WKRN, the 27-year-old was thrown out of Kid Rock's Honky Tonk in downtown Nashville by security guards at around 11 p.m. before cops placed the "More Than My Hometown" star in handcuffs. Wallen had reportedly kicked around glass items inside the music venue before being escorted out by security. It's also said the musician had a strong smell of alcohol on him, which prompted cops to book Wallen for "being intoxicated in public, unable to take care of himself, and the reasonable likelihood the offense would continue."
Wallen's bond was set at $500 for both charges.
Hey y'all just wanted to clear the air. I went out downtown last night with a few old friends. After a couple bar stops, we were horse-playing with each other. We didn't mean any harm, and we want to say sorry to any bar staff or anyone that was affected.

— morgan wallen (@MorganWallen) May 24, 2020