Disney Shared The Recipe For Its Peanut Butter & Jelly Milk Shake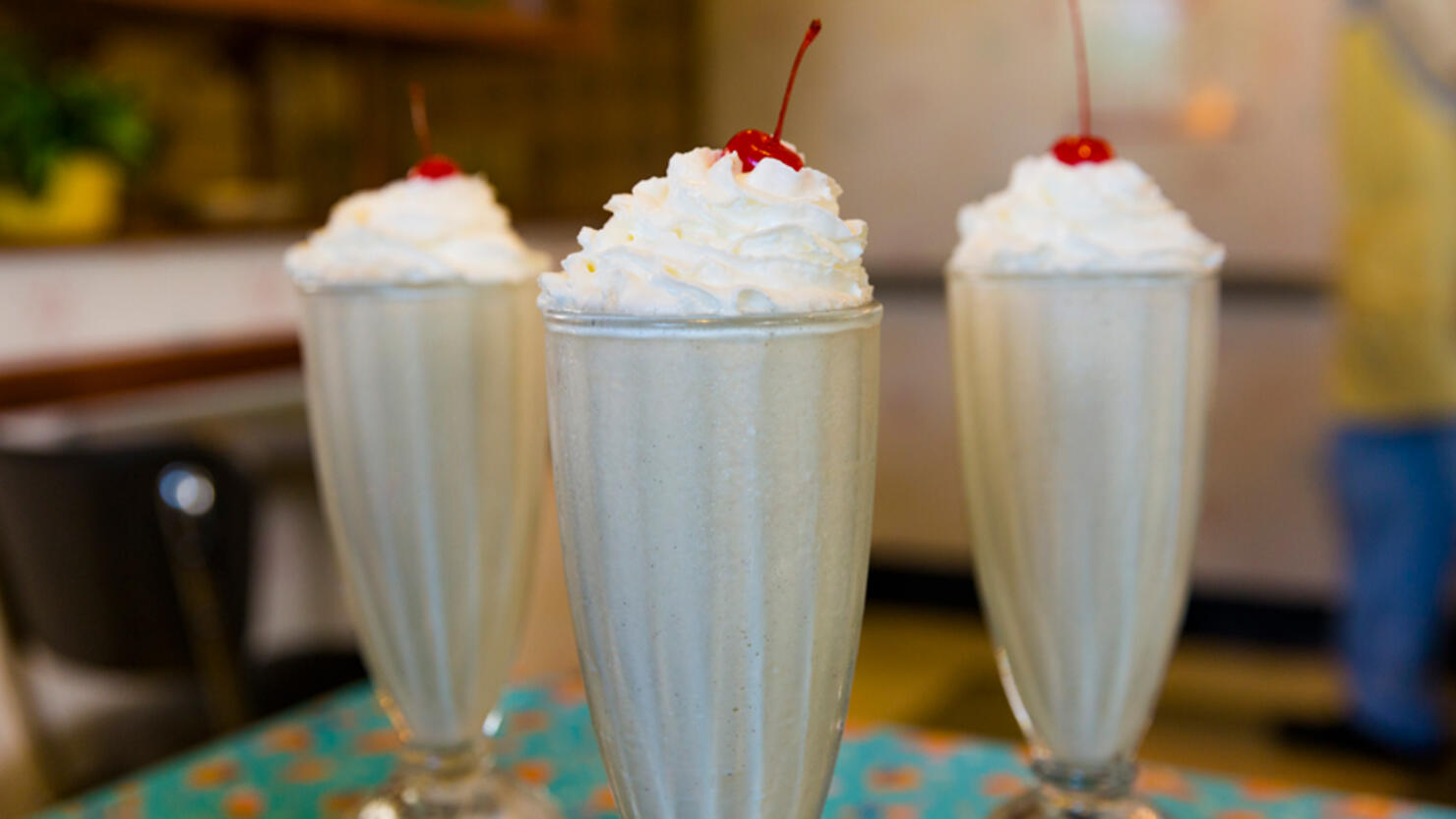 Fans of Walt Disney World's Hollywood Studios theme park in Florida are sure to know about the Peanut Butter & Jelly Milk Shake from 50's Prime Time Cafe. This delicious dessert is one of the most popular menu items at Disney Hollywood Studios. Since the parks remain closed for the time being, Disney decided to share the recipe for the Peanut Butter & Jelly Milk Shake.
Though the recipe is actually quite simple, Alex Dunlap, Food & Beverage Communications Coordinator at Disney World, notes that because the below recipe has been converted from a larger quantity in the restaurant kitchens, the flavor profile may vary from the restaurant's version.
Here's how to make the Peanut Butter & Jelly Milkshake from '50s Prime Time Cafe:
Ingredients:
2 tablespoons peanut butter
2 tablespoons jelly (strawberry or grape)
2 cups vanilla ice cream
1/4 cup milk
Directions:
Add all ingredients to blender and blend until smooth.
Add additional peanut butter or jelly to taste.
At the end of the recipe, there's a cook's note that advises that two cups of sliced strawberries can be substituted for jelly. This recipe serves one. Enjoy!
Photo: Disney Parks Blog