Florida Georgia Line Reveals They Are Expert Pitmasters
By Lauryn Snapp
May 26, 2020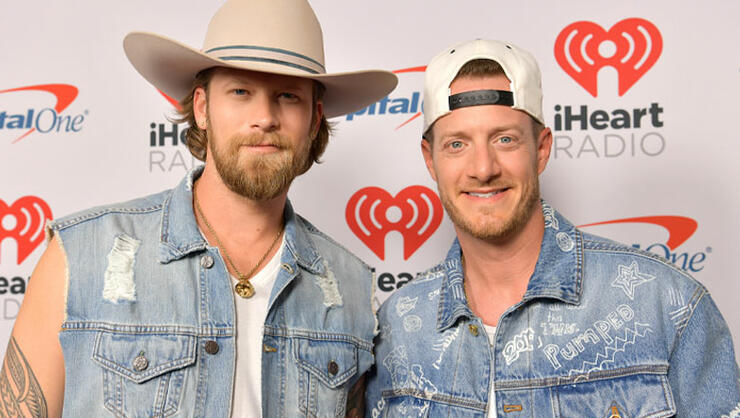 Florida Georgia Line may be bringing a new country-rock flavor to their new single, "I Love My Country," but they are also bringing the heat this summer. 
FGL drops in with Cody Alan to share this is how the roll during a holiday weekend. 
"Do you like to grill, and if so, what are you cooking?" asked Cody during their interview. 
"A little bit," says Tyler Hubbard. "Whenever we have a little bit of time, we try too! I like to make a pizza on the grill! My wife will kind of prep it, and I'll put it on the big green egg and rock it."
"Grilled pizza" was certainly not the expected response. However, Brian Kelley vouched for the incredible taste of grilled pie before making a joke about his grill side routine. 
"I like watching somebody cook, man," laughs BK. "I'm just kidding. I like cooking a little bit. I'm a master of the corn. We got some really good spices and seasoning when we were in Hawaii a couple of years ago, and we still got some around. So, I like grilling corn and some other vegetables and things like that. My wife can crush some fish and some chicken. I don't even have to worry about that. I like being the sous chef most of the time."
A new album is planned for release this year via Nashville-based Big Machine Label Group. No official date has been released. 
Do you enjoy country stories like these? Bookmark www.CMTCody.com and check back daily for exclusive interviews, trending topics, and the latest from country's hottest stars. Connect with Cody Alan on socials by following along on Twitter and Instagram @CodyAlan.
Photo Credit: Getty Images. 
Chat About Florida Georgia Line Reveals They Are Expert Pitmasters