Lori Loughlin 'Deeply Regrets' Her Actions In College Admissions Scandal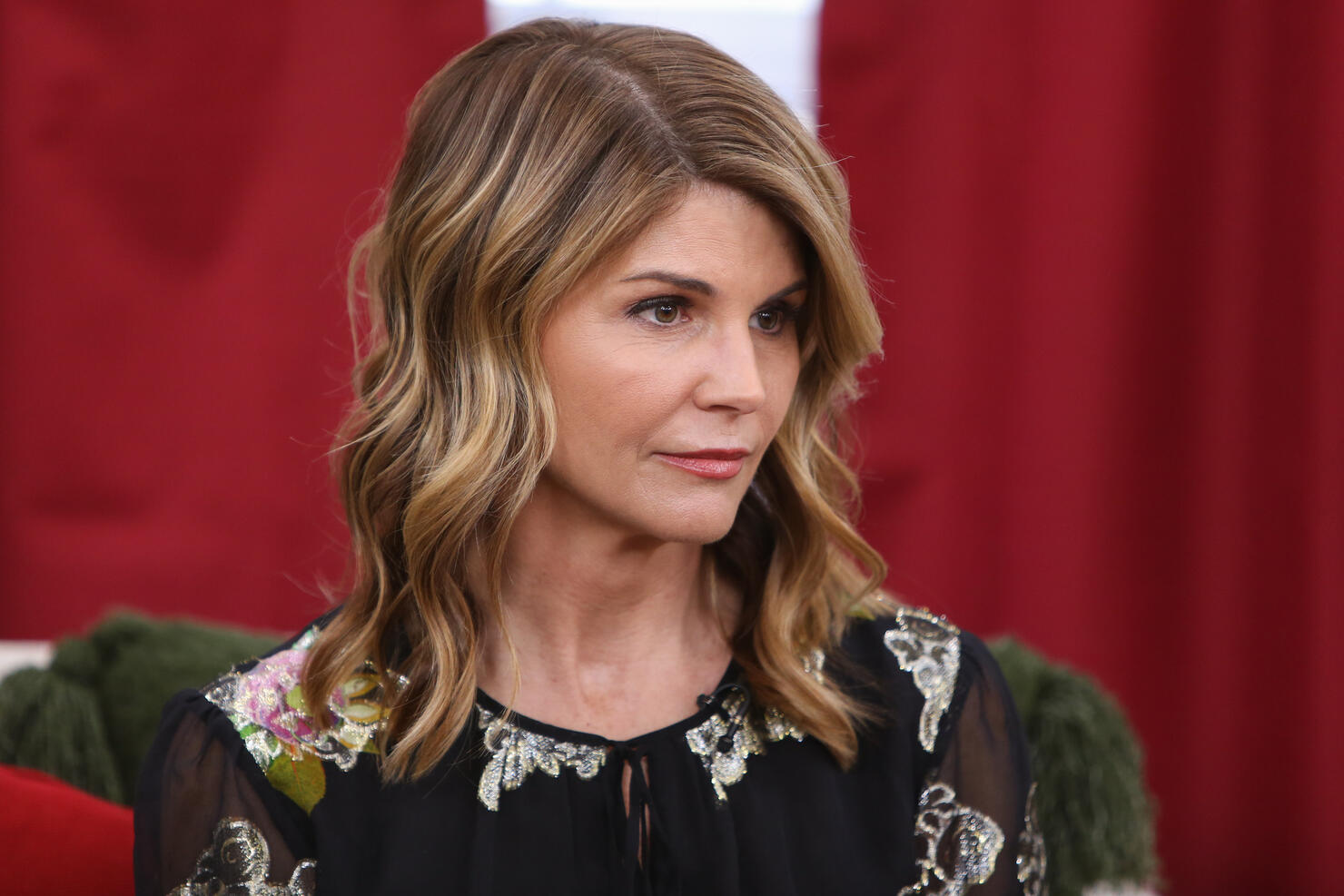 Last week, Lori Loughlin and her husband Mossimo Giannulli agreed to plead guilty in the ongoing college admissions scandal. Loughlin confessed to one count of conspiracy to commit wire and mail fraud, while Giannulli confessed to one count of conspiracy to commit wire and mail fraud and one count of honest services wire and mail fraud.
Those who have been following Loughlin's legal battle for the past year have been wondering why they decided to plead guilty at this point in time. According to a source who spoke with People, the scandal and the following legal fallout "has taken a huge emotional and physical toll on both of them." Not only has the whole experience taken a toll, the source claims both Loughlin and Giannulli "deeply regret what they did."
Another source spoke to Us Weekly, as well, painting a slightly different picture. "Lori and Mossimo felt going to trial would just be reckless...It was going to get ugly," the source dished. The couple also grew "tried of being in limbo" legally and were growing more concerned that their children's lives were being negatively impacted by the drawn out legal proceedings.
"In the end, they had the choice of 50 years or a few months behind bars. You do the math," the source continued. Instead of facing 50 years in prison, Loughlin will now only serve two months of jail time for her involvement in the scam. Giannulli, however, will be sentenced to five months in prison.
Loughlin and Gianulli's next court date is set for August 21, which will officially determine the length of their sentences.
Photo: Getty