Miley Cyrus and Cody Simpson Now Have 'Matching Mohawks'
By Taylor Fields
May 27, 2020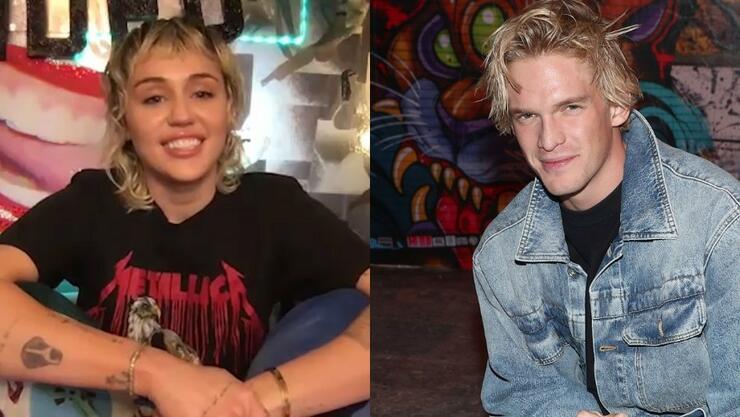 Throughout the coronavirus pandemic, as people stayed home, many significant others have given their partners haircuts — but, how may of those couples got matching haircuts? Well, you can count Miley Cyrus and Cody Simpson, because they now have matching mohawk haircuts.
On Instagram, Miley shared a black and white photo of her and Cody as she is holding an electric razor while giving her man a fresh cut. She captioned the picture, "Matching Mohawks." Cyrus' hair also appears shorter on the sides and looking like a pretty sweet mohawk!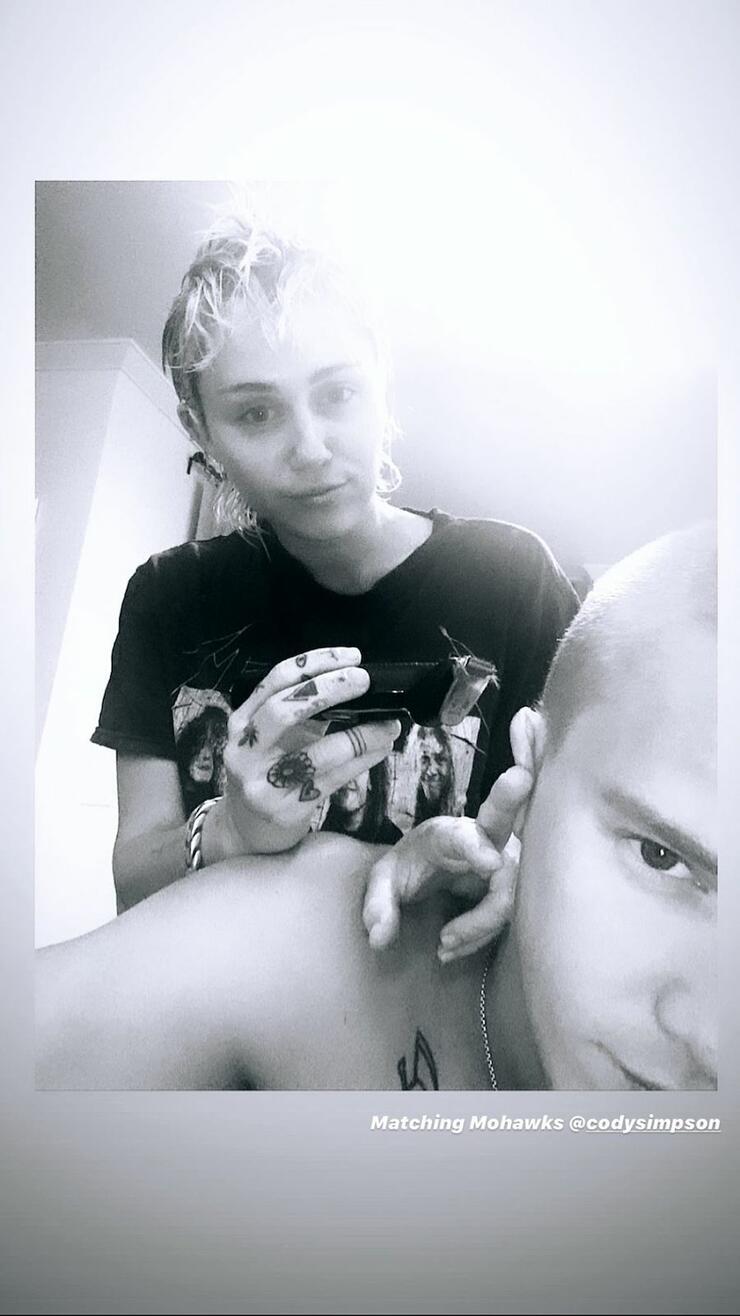 Miley has been rocking her new edgy 'do since the late fall, and it has even evolved since then. What began as a "modern mullet" from her hairstylist Sally Hershberger turned into more of a "pixie mullet" after Hershberger virtually coached Miley's mom Tish Cyrus through achieving the look. Sally even wrote on Instagram of Tish's haircut on Miley, "I trained Tish well!"
And now, Miley and Cody have matching haircuts! This isn't the first time Miley has cut Cody's hair either. Back in April, Cyrus buzzed off Simpson's hair for ocean conservation. Cody had shared a video of the buzz cut on his social media, writing along with the short black and white clip, "Buzzin. Clean cuts for clean oceans I say!"
And to solidify that the mullet/mohawk is here to stay for a while, Miley recently shared a clip of an old interview she did twelve years ago talking about the hairstyle and how it could make a comeback. She said to the interviewer, "People are already starting to, like ... it's already getting in. Like, if it's edgy ... not like a country version, but if it's edgy, spiky more, I actually think it's kind of cool. I think it's kind of starting to come back."
Miley captioned the clip, "The mullet is officially back when '08 Miley says so..... perioTTTTT."
Chat About Miley Cyrus and Cody Simpson Now Have 'Matching Mohawks'