Woman Falling Off Rope Swing Seems To Stop In Mid-Air
By Dave Basner
May 27, 2020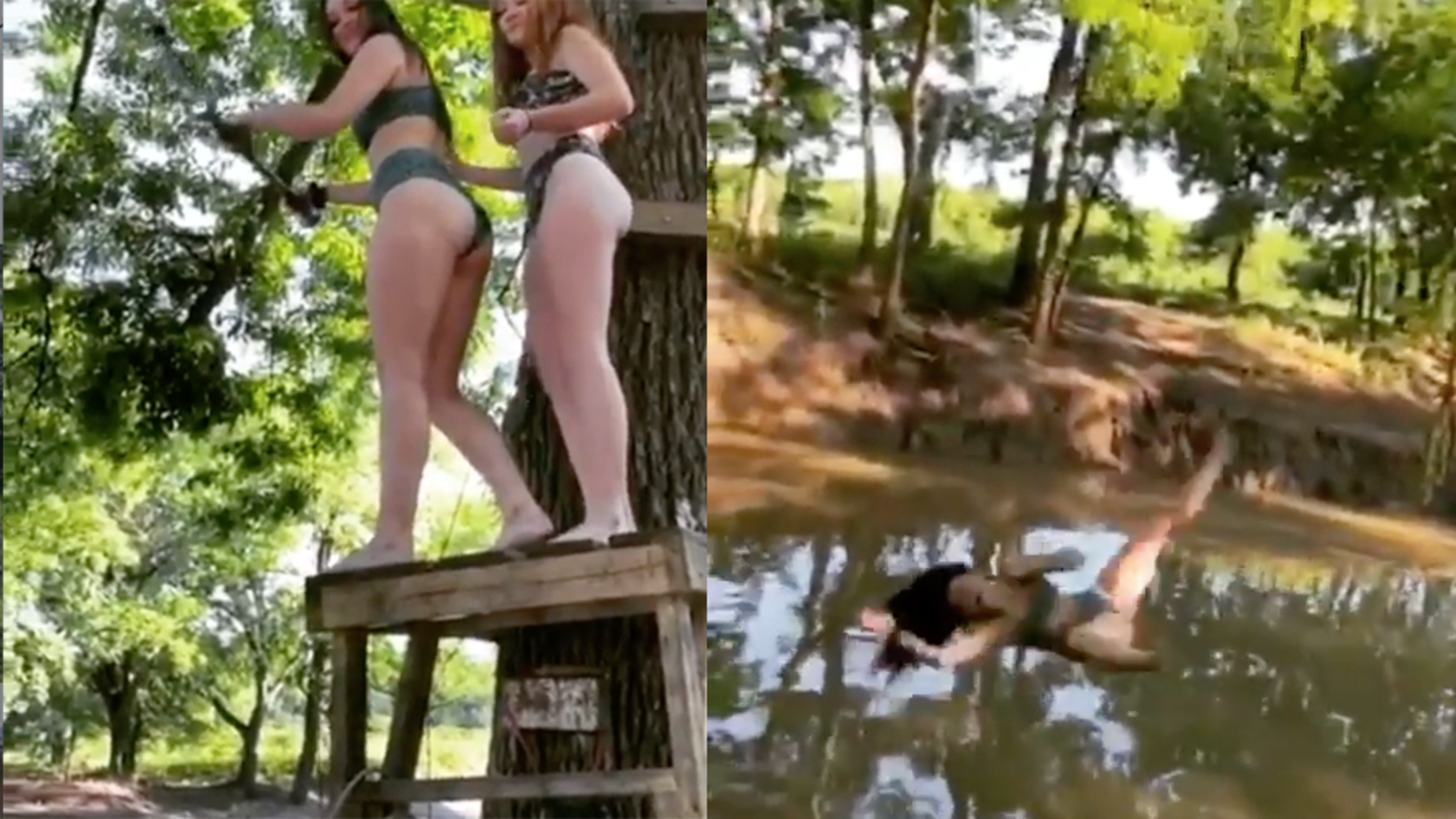 Often times, videos of people falling go viral. There is just something kind of funny about seeing people fall, as long as they don't get hurt. That's especially true on rope swings, where fails end in bellyflops or face-plants. However one recent clip of a woman dropping off a rope swing has caused far more confusion than laughter. That's because in it, she strangely seems to stop mid-fall and change direction.
It was posted on Instagram by @Mykashaee with the caption, "2020 hit me hard like.... Happy Monday, friends! I hope my sister makes y'all laugh as hard as I did watching this - On repeat."
The video shows two bikini-clad women on a platform above the water. The one in front holds a swing and asks the girl filming if she is ready. After getting the okay, the woman swings out over the water. She either loses her grip or releases the swing too early and drops down, but mid-fall, she stops, flips and changes direction, then crashes into the water.
Confused commenters wrote things like, "What, did a ghost catch her in mid-air or something!?" and "What did she bounce off of?"
While it might seem like some fancy video editing, one comment seems to give the simplest solution. That person explained that the woman probably got tangled in a different rope - the thinner one likely used to pull the swing back to the platform for the next person to use. They stated, "Look at the bottom of the rope. There is a finer rope to retrieve the thicker cord. She was just stuck in the fine rope."
Photo: Instagram/MyKashaee