George Floyd Protests Turn Violent As The National Guard Is Called In
By Bill Galluccio
May 28, 2020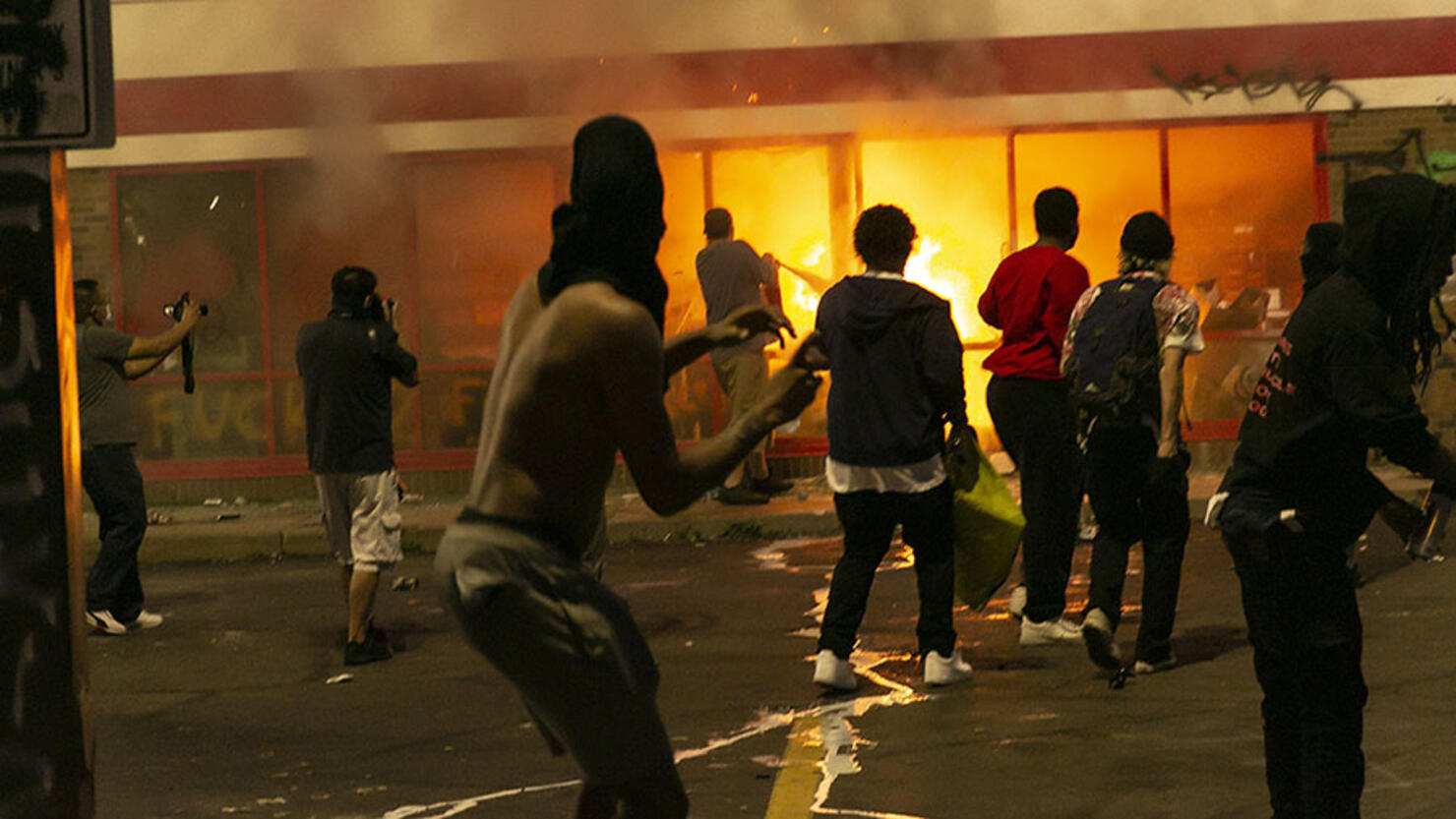 A peaceful protest over the death of George Floyd at the hands of police in Minneapolis turned violent on Wednesday (May 27) night. Police said at least five people suffered gunshot wounds throughout the evening and one other person was killed in a shooting. According to the Star Tribune, that person was shot and killed while trying to rob a pawn shop. A 59-year-old suspect is in custody, and police are calling it a homicide.
The second night of protests started out peacefully, but soon devolved into chaos as rioters started looting and vandalizing. One group broke into a Target as dozens of people streamed into the store to steal whatever they could get their hands on. The rioters also broke into an AutoZone and they set the business on fire.
In another incident, an apartment complex that was under construction was burned to the ground.
"Housing complex construction site on 29th/26th is on the verge of collapse. Heat is so intense you can feel blocks away," Star Tribune reporter Liz Sawyer wrote on Twitter.
As the situation spiraled out of control, Minneapolis Mayor Jacob Frey called in the Minnesota National Guard to help restore order.
"I cannot risk the safety of innocent people, and so that is what I've been sworn to uphold, and that is what I am dedicated to do," Frey told KARE. "We can have both things. We can have peaceful demonstrations, but I also have to ensure the safety of everyone in the city."
The protests came after Floyd died while in police custody. A video of the arrest showed four officers pulling Floyd from his car after they responded to a report of a forgery at a local business. One of the officers put his knee of Floyd's neck and pinned him to the ground. Floyd can be heard telling the officer he couldn't breathe, but the officer ignored his pleas for help. After nearly eight minutes, paramedics arrived and transported Floyd to the hospital, where he was pronounced dead.
The four officers involved were fired following the incident.
Frey said that he believes the officers should be charged with murder.
"I've wrestled with, more than anything else over the last 36 hours, one fundamental question: Why is the man who killed George Floyd, not in jail?" Frey said. "If you had done it, or I had done it, we would be behind bars right now. And I cannot come up with a good answer to that."
Photo: Getty Images