Rihanna Was Actually Told She'd Be A One-Hit Wonder
By Peyton Blakemore
May 28, 2020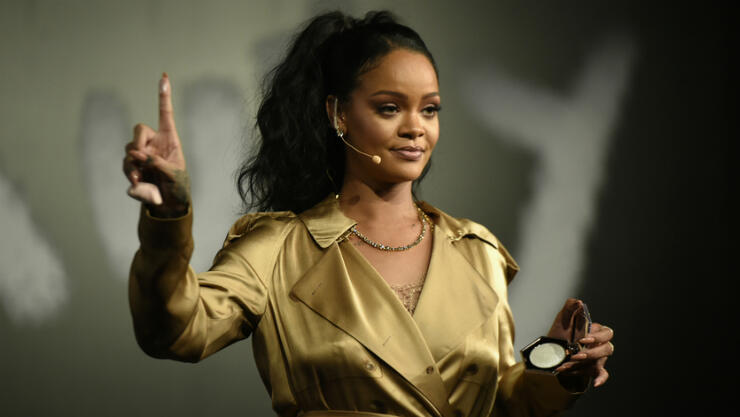 You know what they say, the best form of revenge is success!
While Rihanna may be a household name these days, early in her career she dealt with her fair share of haters. In fact, someone even told her she'd be a one-hit wonder.
In an interview with Vulture, in honor of the 15th anniversary of her breakout single "'Pon De Replay," the singer-turned-business-mogul opened up about the career-making track and the early criticism she faced following its release.
"I remember the first time out with 'Pon de Replay,'" she began. "A lot of people said I was going to be a one-hit wonder. But I worked my hardest to prove them wrong. And when we came out with the second album, 'SOS' and 'Unfaithful,' both blew up!"
Evan Rogers, songwriter-producer and co-founder of Syndicated Rhythm Productions also spoke of the early skepticism Rih faced, saying, "Around 'Pon de Replay' people used to tell me, 'She's so cute, but you know, can't really sing but you don't care 'cause she's just so cute.' I would get so angry because I always knew she would be that girl that would eventually be doing songs like 'Stay' and 'Diamonds.' But I think the first time I felt like other people got it was 'Umbrella.'"
Rihanna added, "I can't tell you where I'll see myself in five years, but I can tell you I will work my best to be the most successful artist that I can be. [I want to be] remembered as Rihanna. Remembered as being the artist from the Caribbean who came here and made it internationally. Just remembered as me, 'cause I'm true to my music, and I just want people to realize that and appreciate me for that."
Chat About Rihanna Was Actually Told She'd Be A One-Hit Wonder