Bebe Rexha Shares Her Healthy, 3-Ingredient Banana Pancake Recipe
By Sierra Marquina
May 29, 2020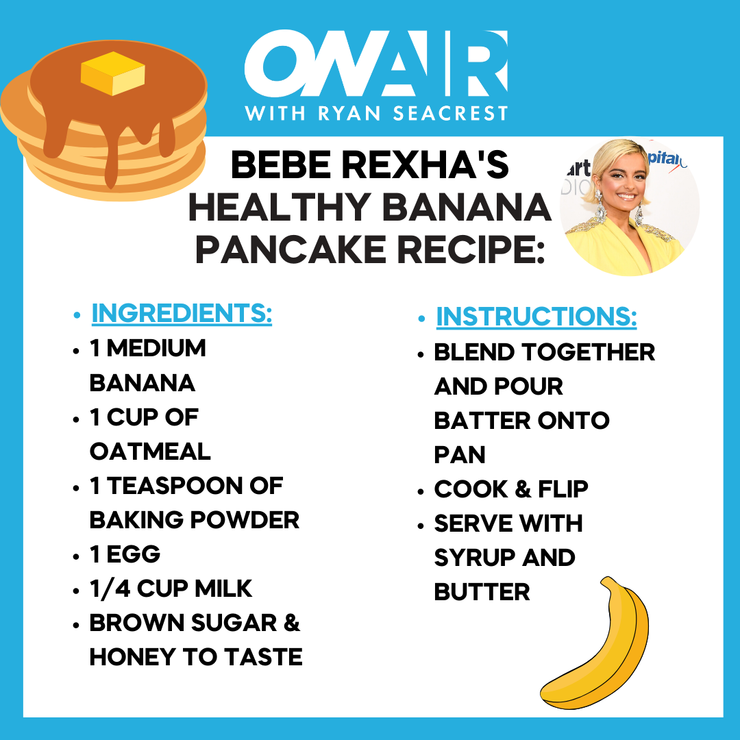 All it takes is one banana, a cup of oatmeal, some baking powder, an egg, milk, and brown sugar and honey to taste.
"I've still been working out so I tell myself it's basically a cup of oatmeal with a banana and an egg," she added. "It's totally fine."
Find the recipe above and watch back the full Zoom interview with Bebe and Seacrest in the video above!
Chat About Bebe Rexha Shares Her Healthy, 3-Ingredient Banana Pancake Recipe