Juice WRLD's 'Tell Me U Luv Me' Video With Trippie Redd Released
By Peyton Blakemore
May 29, 2020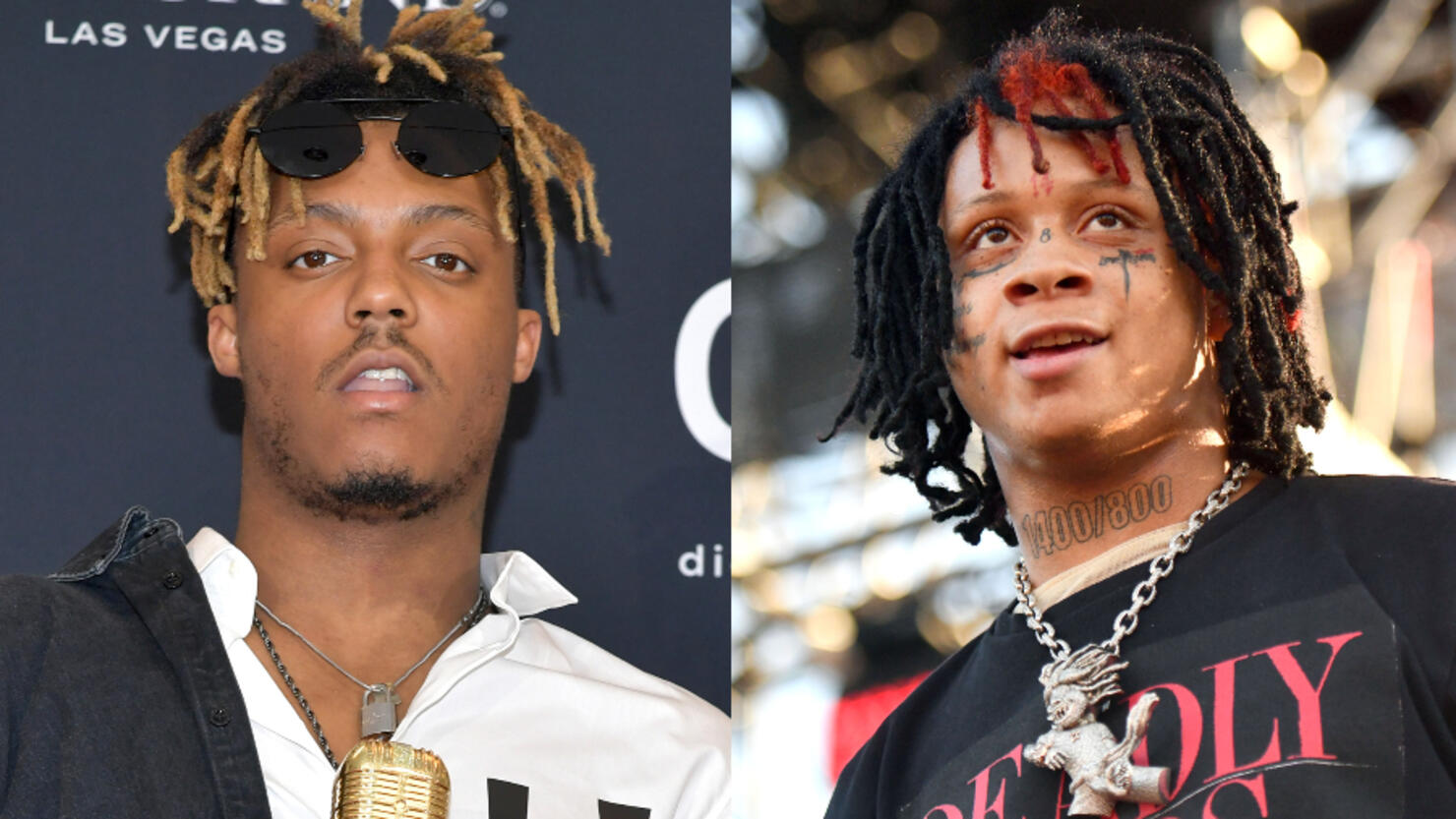 Juice WRLD's second posthumous track is here!
On Friday (May 29), the late rapper's estate dropped "Tell Me U Luv Me," which features Trippie Redd, along with its corresponding music video.
Trippie opens up the track by singing the chorus: "Tell me you love me, tell me everything gon' be okay/ Tell me you love me, tell me you love me and you gon' stay/ Tell me you love me, tell me you love me, won't go nowhere."
Juice then raps the first verse, which centers on both love and his issues with drugs. "B*tch, I'm a druggie/ Can you hide my drugs from me?/ When I get lonely, can you be my company?" he raps. "Drugs to the brain, swervin' inside of a Benz truck/I cannot stay in my lane, um, yes, I got you in my brain, duh (Duh)/ Um, you can't hide, you can't run (You can't run), um, we're forever in love (In love)/ Um, if you leave there'd be torment, torment, torment, torment/ Don't run from me (Don't run from me), you can't have it any other way."
As for the Cole Bennett-directed music video, it is a combination of animated and live-action shots as it features sketches and other graphics along with archival footage of Juice and his girlfriend, Ally Lotti. It additionally shows her lip-syncing Juice's lyrics.
Last month, the late rapper's estate released his first posthumous track, "Righteous." The single came nearly five months after the 21-year-old's sudden death.
Juice's mother, Carmela Wallace announced the arrival of the track on social media with a heartfelt message. "Juice was a prolific artist who dedicated his life to making music. Choosing how to share his upcoming music with the world has been no easy feat," read the post in part. "Honoring the love Juice felt for his fans while shining a light on his talents and his spirit are the most important parts of this process to us."
Photo: Getty Images