Madonna Draws Backlash Over 'Disrespectful' George Floyd Tribute
By Paris Close
May 29, 2020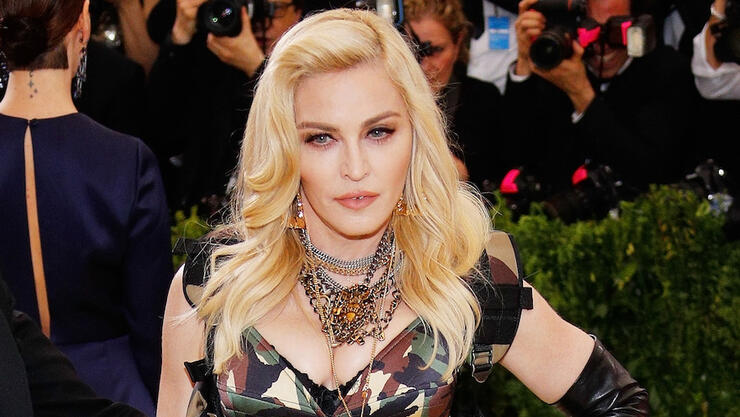 Madonna is catching heat for her "disrespectful" tribute following the death of George Floyd.
America has been in an uproar ever since disturbing video footage of a Minneapolis police officer kneeling down on a Black man's neck as he died surfaced this week, inciting protests across the nation for.
In an effort to stand alongside those demanding justice for Floyd, the pop star took made the ill-fated decision to join the outcry by sharing a video clip of her son dancing to Michael Jackson's "They Don't Care About Us."
Along with the video, Madonna wrote, "Brutal murder travels around the world my son David Dances to honor and pay tribute to George and His Family and all Acts of Racism and Discrimination that happen on a daily basis in America. #davidbanda #JusticeforGeorgeFloyd #MichaelJackson."
Despite her good intentions, social media users thought the "Vogue" star's tribute to Floyd was "disrespectful" and ineffective, among other things.
"This is trash, and deeply disrespectful," one critic said. "If you want to actually do something to help combat racism and oppression, donate to the Minnesota Freedom Fund to help pay the bail of protesters in Minneapolis."
"Thank you so much. I'm so glad he was able to stomp out racism with this deeply moving tribute. Y'all's hard work and sacrifice to the cause...how can we ever repay you?" someone else wrote.
However, Madonna also had her defenders as well. Taking up for the star, one user argued: "A lot of replies from obvious miserable and unhappy people just looking for anything to criticize. Put in the decades of work Madonna has done for charity and activism then get back to me with your critiques."
"Madonna's been fighting the good fight for a long time," another fan added. "Earlier this week she literally posted "f—k the police". Weird to drag her for posting that video of her son dancing (the memes are good though)."
See the reactions below.
Chat About Madonna Draws Backlash Over 'Disrespectful' George Floyd Tribute