Rihanna Demands Justice For George Floyd's Murder In Powerful Statement
By Paris Close
May 30, 2020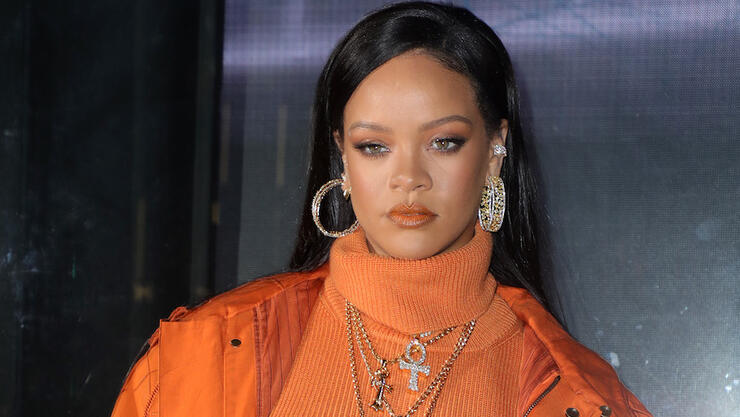 Rihanna wants justice.
The "Pour It Up" singer-songwriter is the latest celebrity to break their silence on the horrific murder of George Floyd, the unarmed Black man from Minneapolis who was killed this week by a state police officer recorded kneeling on his neck for over eight minutes despite Floyd complaints that he could not breathe.
On Friday (May 29), Rihanna added her voice to the chorus of outraged Minneapolis residents and protesters across the globe demanding justice for Floyd's death.
"For the last few days, the magnitude of devastation, anger, sadness I've felt has been overwhelming to say the least! Watching my people get murdered and lynched day after day pushed me to a heavy place in my heart! To the point of staying away from socials, just to avoid hearing the blood curdling agony in George Floyd's voice again, begging over and over for his life!!!" she began.
"The look of enticement, the pure joy and climax on the face of this bigot, murderer, thug, pig, bum, Derek Chauvin, haunts me!! I can't shake this! I can't get over an ambulance pulling up to an arrest, a paramedic checking a pulse without removing the very thing that's hindering it! Is this that f—king normal??? If intentional MURDER is the fit consequence for 'drugs' or 'resisting arrest'….then what's the fit consequence for MURDER???!" she concluded, hashtagging Floyd along with other Black civilians killed by cops this year.
Amond them included Ahmaud Arbery, the 25-year-old Black man from Georgia who was chased and killed by two white men during a jog, and Breonna Taylor, the 26-year-old Black woman who was fatally shot in Kentucky by police officers who broke into her apartment while serving a "no-knock warrant."
Rihanna is not the only superstar to publicly voice her frustration and ire over police officers killing Black civilians — see who else is reacting to the unrest spreading across the nation here.
Chat About Rihanna Demands Justice For George Floyd's Murder In Powerful Statement