Dan + Shay: 'Let's Work Together Now, To Make A Change'
By Blake Taylor
May 31, 2020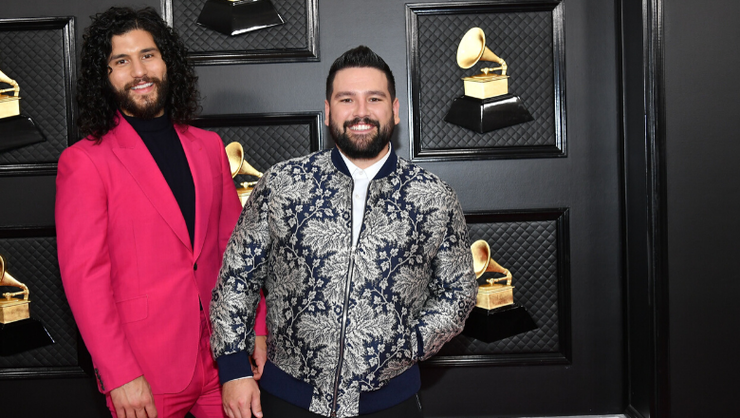 Dan + Shay haven't been too active on social media since early March but now they are breaking their silence. On Saturday (May 30), the country duo turned to social media as riots and protests raged in several spots around the country over the recent police killing of George Floyd.
In the post, the duo consisting of Dan Smyers and Shay Mooney explain that they chose to step back from social media as they've been working on new music. They continue on to encourage fans to share their thoughts and encourage fans to "use your voice" to help make positive change during this time.
"When the news story began to break, so did our hearts," they write. "In fact, they shattered. For the family of George Floyd, and for the black community as a whole. This is not the first time this has happened, but by God, please let it be the last. It is truly devastating to think that someone could carry so much hate."
"We, as humans, MUST come together to make a change," they continue. "Racism and discrimination because of someone's skin color is simply WRONG. Politics and all other bullsh*t aside, we all have giant responsibility to eliminate the issue, which has plagued our country for far too long."
"We understand that our social media net may not be as wife as others, but we post this in hopes that we inspire someone to speak up too. And at the end of the day, we can type novels, share stories, and promote activism on the internet, but this starts in the home. We must educate our children, and instill values of love and equality. We are all born innocent and racism is something that is learned. Let's work together, NOW, to make a change. Please use your voice."
See the full text in the post below.
Chat About Dan + Shay: 'Let's Work Together Now, To Make A Change'