Jimmie Allen: 'Love So Hard That It Suffocates The Hate'
By Blake Taylor
June 1, 2020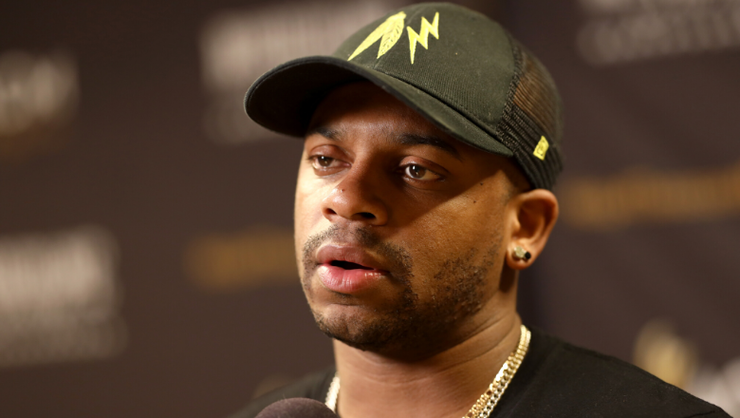 Jimmie Allen turned to social media to share his thoughts and concerns over racism in America. The country singer posted on Saturday (May 30) as riots and protests raged in several spots around the country over the recent police killing of George Floyd.
Allen starts off the post telling his followers that it's "our job as humans to point out the negative treatment of people." He adds, "It doesn't matter if they look like us or not or if treatment of them directly affects us or not. If we see it and it doesn't bother us, we need to check out hearts."
The "Make Me Want To" singer went on to express concern not only for the situation but also for his own young 5-year-old son, Aadyn.
"The continued non value of life towards black men in America concerns me. As a black man and a father raising a black boy I'm worried. The uncertainty of his safety turns my stomach."
As he concluded his post, Allen left readers with a challenge. It reads, "I challenge everyone to love each other and let our hearts speak louder than the injustice. Love so hard that it suffocates the hate."
Chat About Jimmie Allen: 'Love So Hard That It Suffocates The Hate'