Lizzo Tears Up While Addressing Racism, Violence Amid George Floyd Protests
By Hayden Brooks
June 1, 2020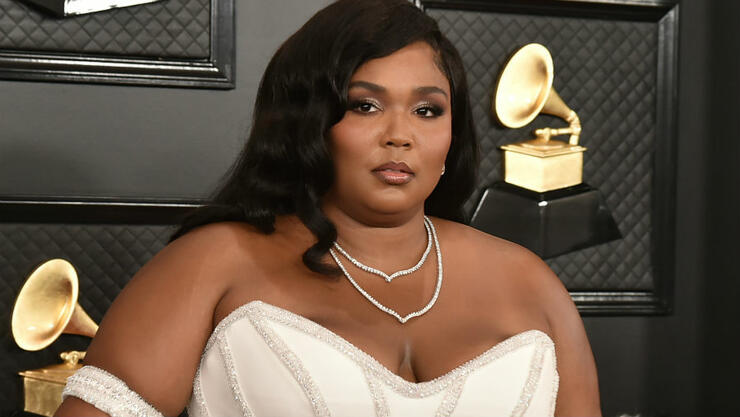 Lizzo was at an intersection of emotions on Sunday night (May 31) when the pop star addressed the protests in Minneapolis in wake of George Floyd's murder.
"What they just told me is at this point all the violence, the majority of the violence that's happening in that city is coming from the KKK and the heavily militarized police," the star, who moved to Minneapolis to jumpstart her career, told her followers, per Billboard. "There are people coming from the south, there are white supremacist terrorist groups coming from the south, patrolling the streets, shooting people."
She went on to urge her followers to try and see the protests through the eyes of those in Minneapolis. "It's never black people, it's always white people using the term 'race war' ... We don't want that sh*t," she said as she started to tear up with emotion. "We want what we've always wanted from the beginning of being in this f**king country, the same right that all these other people have. It's not this difficult. I've been trying to stay composed this entire time. I'm really working on it this entire time. Let me just gather myself."
"It's not that hard to see. The people that don't see it don't want to see it. I don't have sympathy for people who don't see it anymore," she emphasized, before repeating what the Black Lives Matter movement has tried to stress time and time again. "Black people are tired. We are so tired."
Lizzo went on to say that she's tired of putting herself in danger and she wasn't specifying the danger from the protests that have turned violent. "It's not danger from the protesters, [it's] danger from the police who don't value me. Danger of the white supremacist groups who are shooting at people, who are running people over with their cars. How do we not see where the issue is? Why is everyone being so -- in the media -- political? This isn't a political issue. The issue is in politics, but it's not a political issue. It's so much deeper than politics. It's in the veins of this country ... there is racism running through its veins."
Previously, the star shared her thoughts on the late Floyd, who was killed after Minnesota officer Derek Chauvin firmly put his knee on his neck for several minutes. The brutal clip saw the 46-year-old beg with the officer, as well as three others, to release him as he could not breathe. Floyd went ignored and fell unconscious, before being transported to a local hospital and passing away. While the four officers were fired, Chauvin has recently been taken into custody. There's a viral petition that calls upon Minneapolis Mayor Jacob Frey and District Attorney Mike Freeman to arrest and charge all officers for police malpractice.