Meat Loaf Remembers Bob Kulick Who Helped Bring 'Bat Out Of Hell' To Life
By Andrew Magnotta @AndrewMagnotta
June 1, 2020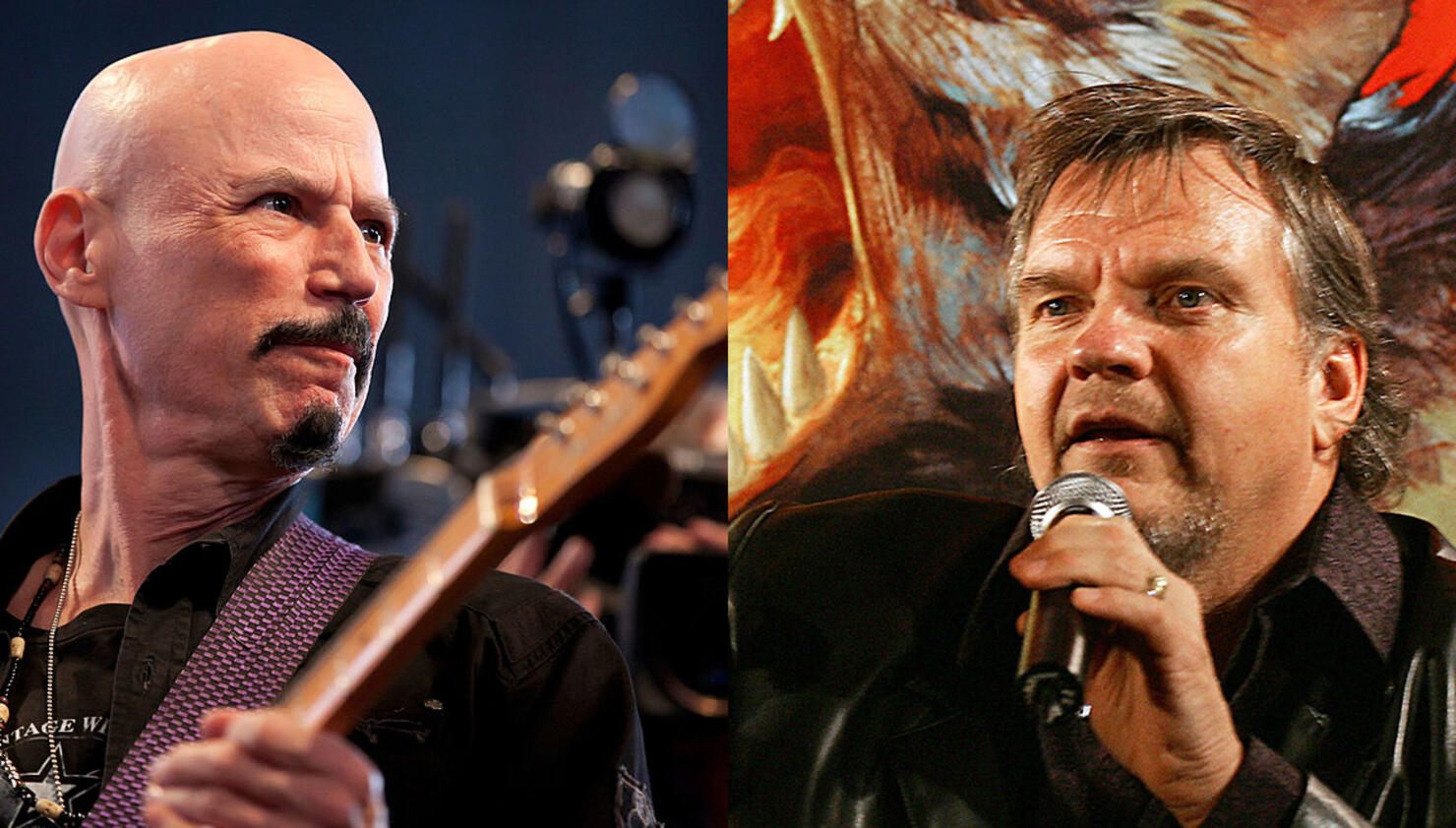 Meat Loaf thanked guitarist Bob Kulick for helping make him a success.
Kulick died May 29 at age 70, his brother Bruce Kulick confirmed.
Bob and Bruce both toured with Meat Loaf from 1977 to 1978, while Meat Loaf was promoting his iconic debut album, Bat Out of Hell.
"Bob rocked that stage with his brother Bruce. His contribution to that year can never be repaid," Meat Load said in a statement. "We started with being booed in Chicago...but not off that stage, NOT US. We came to rock and we did for a year. The end of that year Bat had sold almost seven million in the states. We were headlining to thousands. Bob, we could not have done it without you."
Meat then included links to some of Bob's performances with him, including one live concert from the Bat Out of Hell tour and the music video to "Nowhere Fast" from 1985, which almost features Bob.
"Play it Bob...I love you and will miss you," Meat concluded.
Though Bob Kulick worked with many artists on tour and in the studio in his career. He is best known for his association with Kiss.
He worked with the band in the studio frequently in the '70s and '80s and he is credited as a performer and songwriter on four Kiss albums.
Photo: Getty Images
Bob Kulick One of the band members on the Bat Out Hell tour witch started in Oct of 1977 an ended in Oct of 1978. Bob...

Posted by Meat Loaf on Saturday, May 30, 2020