Pearl Jam Updates Political 'Choices' Shirt With Proceeds Going To Charity
By Katrina Nattress
June 1, 2020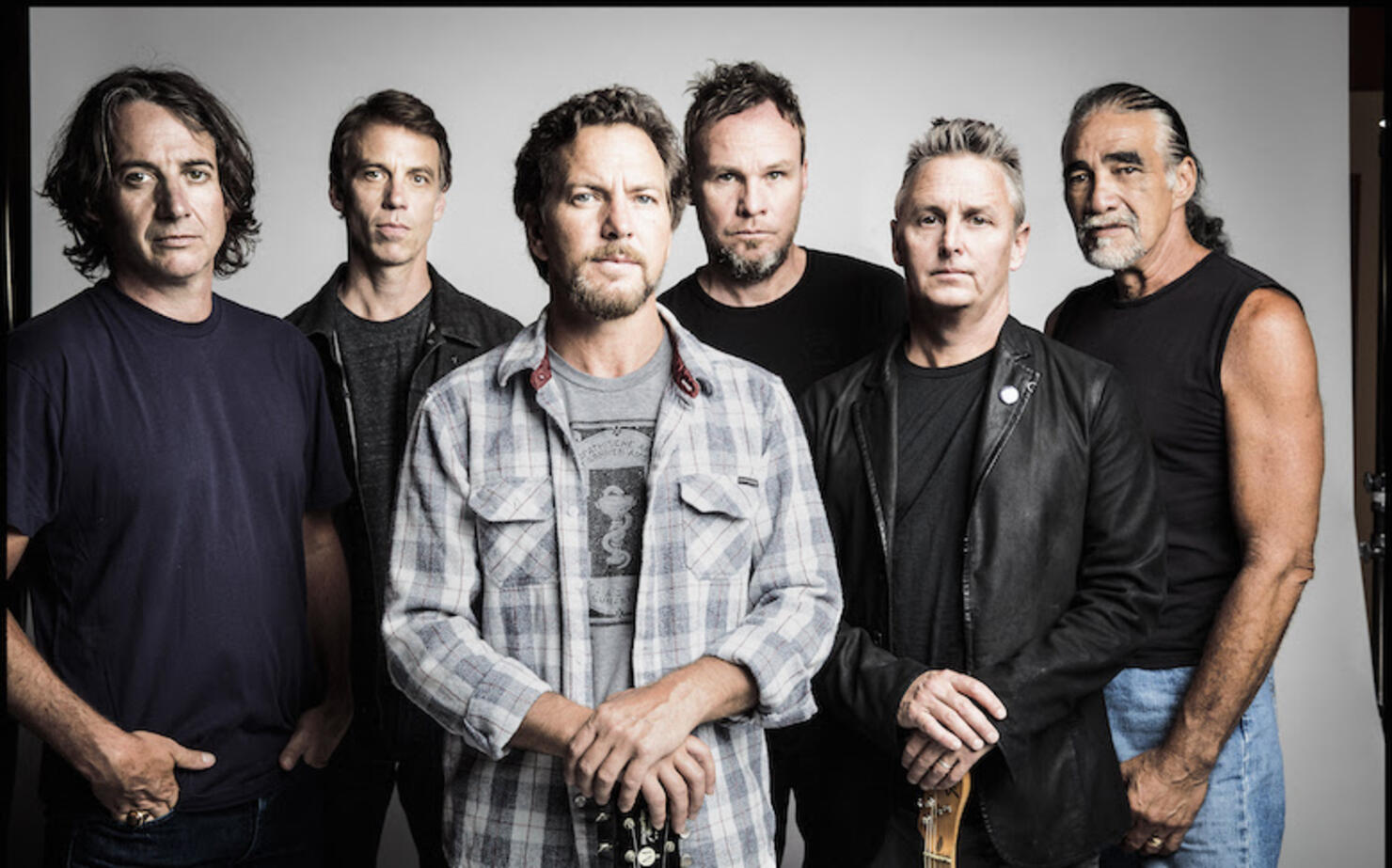 In the mid-90s, Pearl Jam put out its now iconic "Choices" t-shirt. The shirt showed a black and white photo of a little girl sitting next to a revolver and a bunch of crayons (the same image used for the "Jeremy" album art). On the back it read "9 out of 10 kids prefer crayons to guns," most likely referring to the single's namesake Jeremy Wade Delle, who shot himself in front of his English class in 1991.
On Monday (June 1), the band revealed an updated version of the shirt that reads "10 out of 10 kids prefer crayons to guns." The shirt comes in black and orange — the color Gun Violence Awareness advocates use to signify safety. The new merch was meant to celebrate Gun Violence Awareness and the Wear Orange campaign; however, in light of the recent Black Lives Matter protests, Pearl Jam tweaked its message while revealing the shirt.
"We planned to release a new version of the Choices shirt today as part of Gun Violence Awareness Week to fundraise for frontline organizations working to prevent gun violence," the explained in an Instagram post. "The events of this past week have underscored the importance of this issue and remind us that Black Americans are ten times more likely than white Americans to die by gun homicide. We continue to stand with communities of color and all of those taking actions for racial justice across America."
Profits from the limited edition shirts will go to the band's Vitalogy Foundation to help support gun violence prevention organizations. You can buy the updated Choices shirt here and see Pearl Jam's post below.