Tim McGraw: 'We Must Find A Way To Shine Light On What Is Happening'
By Blake Taylor
June 1, 2020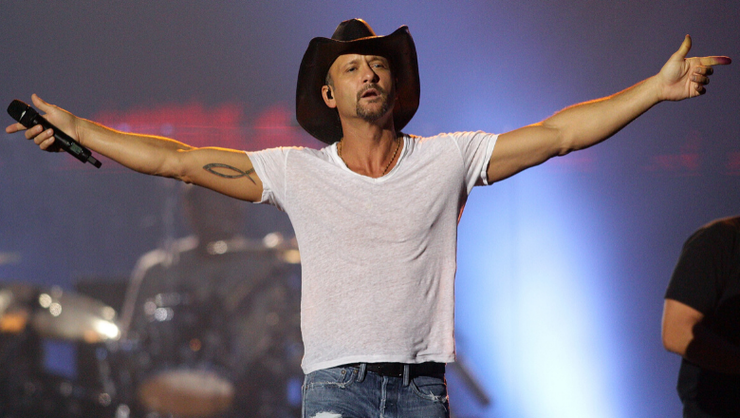 Tim McGraw turned to social media to address the racial injustice in America as riots and protests continue around the country over the recent police killing of George Floyd. In his lengthy response shared on Sunday (May 31), he starts off by admitting he doesn't know how it feels to be black in America, but believes "all people have inherent human rights."
"I believe that love, respect and understanding of each other is a light to guide our way," he says. "Our collective heart should break with every injustice brought to light. Our collective voices should be heard for each and every injustice brought to light, for there are many in the darkness."
"We must find a way to shine light on what is happening," McGraw continues. "Find a way to talk, find a way to understand, find a way to hold accountable those who won't see, won't understand and won't love."
"I wish I knew the answers," he adds. "I'm just a man who loves his family. And wants this world, this country, this life to be experienced to the best of any child's imagination and ability. Without regard to color, creed, religion or sexual orientation."
"It's time that we understand that," he says, adding, "Your child feels and loves, my children feel and love, all children feel and love. Hate is observed and taught."
McGraw is one of many celebrities and artists who are using their platforms to speak out about racism in America following the death of George Floyd, an unarmed black man who was killed by a police officer in Minneapolis earlier this week.
Kane Brown, Jimmie Allen, Dan + Shay, Old Dominion and more have also expressed similar sentiments on social media.
Photo: Getty Images
Chat About Tim McGraw: 'We Must Find A Way To Shine Light On What Is Happening'