Eve Speaks On The 'Most Difficult Conversations' After George Floyd's Death
By Hayden Brooks
June 2, 2020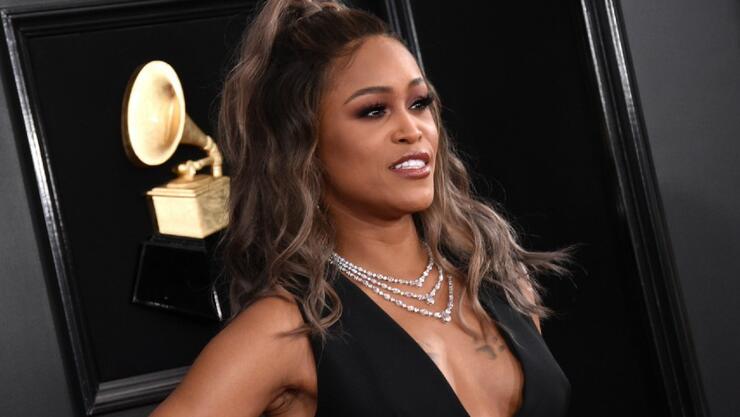 The Talk @ Home spent Monday (June 1) speaking about the murder of George Floyd amid the Black Lives Matter protests. During the conversation, Eve admitted that the racial injustice has her and her husband, Maximillion Cooper, having "some of the most difficult and uncomfortable conversations I think I've ever had."
"But, at the same time, it's a beautiful thing, because…I don't know his life through his eyes. He doesn't know my life through my eyes," the co-host admitted to her panel via ET Canada. "All he can do is try to understand and try to ask the questions, and he wants to understand…but we have to be okay with being uncomfortable so that we can get to a solution. There are some people that are having beautiful peaceful protests, with their fists in the air…and all different colors and genders, all together, on one knee, wanting to get past this. That's what actually keeps me from getting too emotional. We are under rock bottom. The only thing we can do now is to build up."
Meanwhile, fellow co-host Sheryl Underwood chimed in on the peaceful protests happening in wake of Floyd's death. "I have pride for the peaceful organized protesters. That is our right as Americans. What I don't want is for those that infiltrated and wanted to loot and wanted to be violent and hurt the police – I don't want them to be in the same discussion as those who peacefully protested," Underwood emphasized.
"I'm elated to see how the Minnesota Governor, Tim Walz – he appointed the Minnesota Attorney General Keith Ellison to handle the prosecution and investigation of George Floyd's murder…It felt great to hear the Minneapolis Chief of Police, Medaria Arradondo, where he said, 'Your inaction makes you complicit.'"
Chat About Eve Speaks On The 'Most Difficult Conversations' After George Floyd's Death