Halsey Shares Reality Of Protests: 'I Have Been Covered In Innocent Blood'
By Eliot Hill
June 2, 2020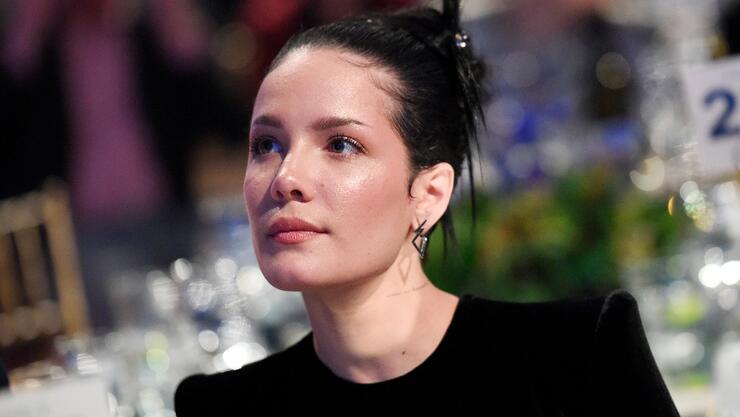 While many celebrities are taking part in demonstrations across America protesting George Floyd's murder at the hands of now-former Minneapolis police officers, Halsey is one of the few artists taking to the frontline of a protest in Los Angeles.
On Monday (June 1), Halsey continued to post videos and photos of what was actually going on at the protests and for those who are unfamiliar with demonstrations, her words may come as a shock.
She previously revealed to fans that herself and many other peaceful protesters were shot with rubber pellets, shrapnel, and gassed for no reason by police. Sadly, this assault on innocent people has continued as peaceful protesters take to the streets again to help fight for racial inequality.
Now, as Halsey returns to the frontline, she's giving her 20 million Instagram followers a reality check about how peaceful protesters around the country are being treated by those meant to serve and protect them.
"It's become very clear to me that some of you need to see what I've seen. Please swipe through this. These pictures and videos don't even scratch the surface," she started her note out. "It's easy from the comfort of your home to watch looting and rioting on television and condone the violent measures being taken by forces. But what you don't see is innocent peaceful protestors being shot at and tear gassed and physically assaulted relentlessly."
She continued: "With all of our medical professionals being CONSUMED and EXHAUSTED with Covid, there is little to no medical attention available. I have first hand treated men women and children who have been shot in the chest, the face, the back. Some will lose vision some have lost fingers. I have been covered in innocent blood."
The "Nightmare" singer ended her note begging everyone to care and not turn a blind eye to what is going on in their own backyard and neighborhoods. "Please care. We are begging you to care. This is war on Americans. This is everyone's problem. Everyone's," she wrote.
Please click here to learn how you can help during the fight for racial equality.
Photo: Getty Images
Chat About Halsey Shares Reality Of Protests: 'I Have Been Covered In Innocent Blood'