Mickey Guyton Addresses Racial Inequality in New Song, 'Black Like Me'
By Blake Taylor
June 2, 2020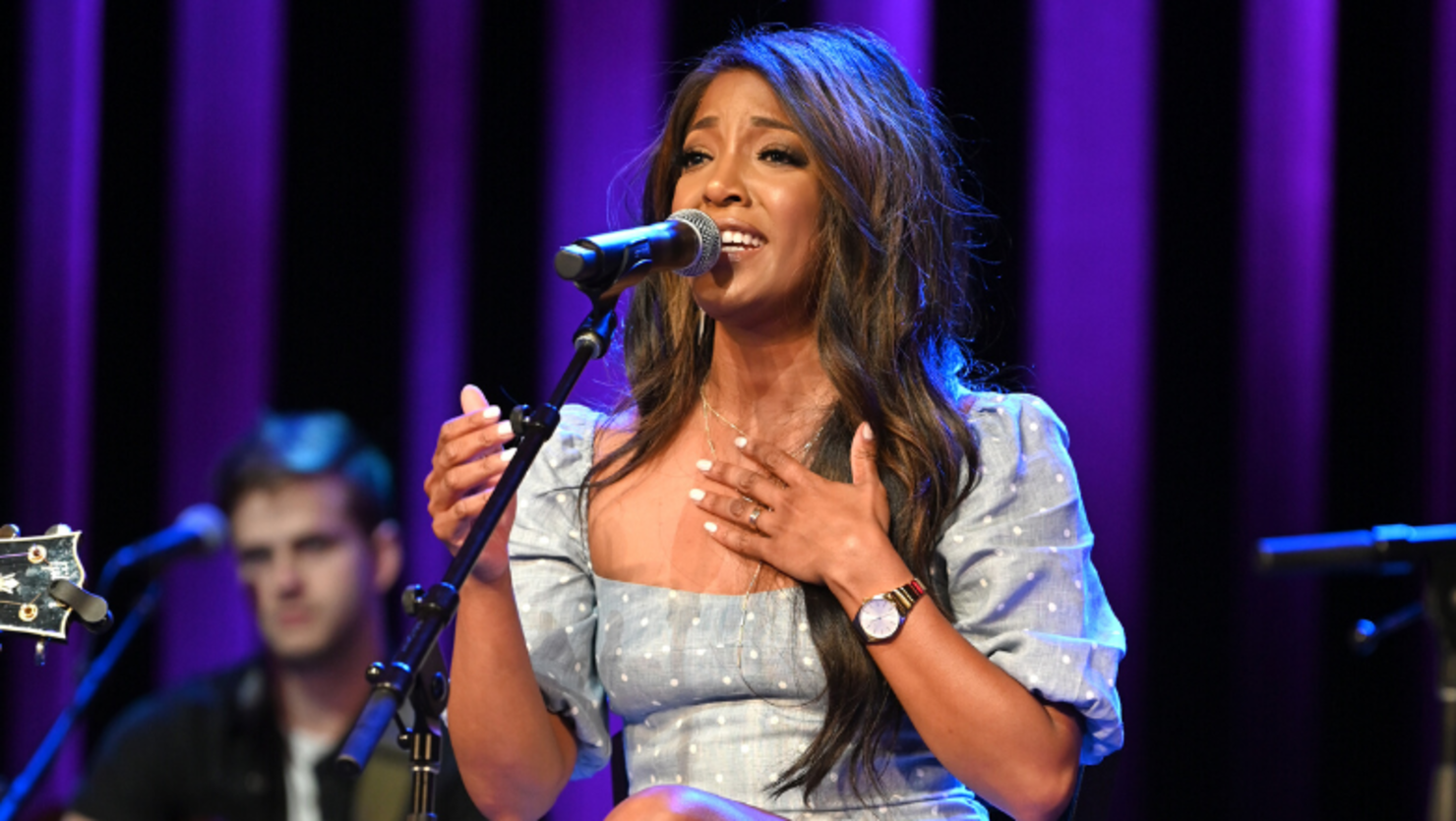 Mickey Guyton released her new single, "Black Like Me" on Tuesday (June 2). The heartfelt piano ballad, finds Guyton singing of her life in America and the country music industry, as a black woman.
"It's a hard life, here on easy street / Just white picket fences, as far as the eye can see / If you think we live, in the land of the free / You should try to be, black like me," she sings in the chorus.
"This song was a God moment," Guyton tweeted following its release. "He put it on my heart to write it. I thought it was to heal my heart but now I realize it's meant to heal every heart."
The release of "Black Like Me" coincides with Blackout Tuesday, which is a day-long pause around the country to raise awareness of, and create change around racism and inequality. The initiative is in response to the May 25 death of George Floyd, an unarmed black man who was killed by police officer, Derek Chauvin, in Minneapolis.
Take a listen to Guyton's new song, "Black Like Me" below.
Guyton has been actively sharing her thoughts on the current situation in our country on social media. On Monday (June 1), she encouraged people to use their platforms for good.
"Before posting a selfie or a picture of what you're eating for dinner or your friends by a pool, remember that in doing so you are actively acknowledging that you have the freedom and time to care about other things outside of the urgent fight for racial justice," her post says. "So be careful about what you're choosing to say in this space right now and ask yourself, 'could the real estate I'm about to occupy on the internet be better suited to something more helpful?'"