Olivia Jade Criticized For Making 'Tone Deaf' White Privilege Comments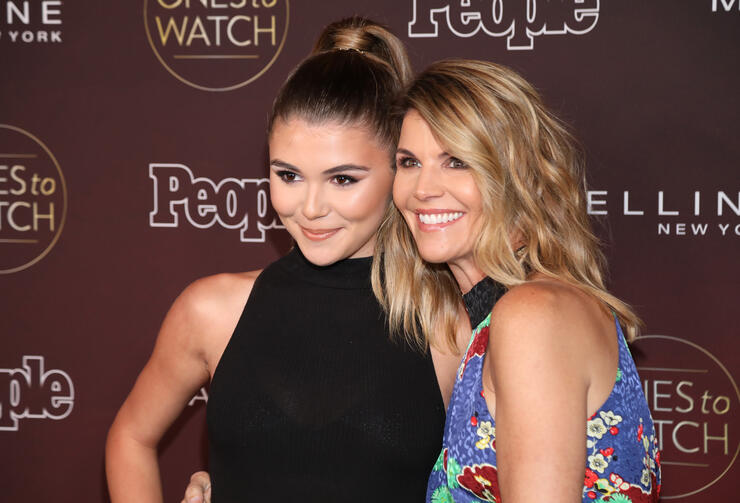 Since her parents, Lori Loughlin and Mossimo Giannulli, were named in the college admissions scandal back in 2019, YouTuber and beauty influencer Olivia Jade Gianulli has kept a low profile on social media. In the wake of recent events, including the death of George Floyd and the nationwide protests against police brutality, Olivia Jade took to Instagram to discuss white privilege.
"As a person who was born into privilege based on my skin color & financial situation, I was not always aware that these issues were still so present," she reportedly wrote. "And that makes me feel awful. But that also fuels me. It makes me want to learn more and do more and be better for all my beautiful Black friends and any other person who faces discrimination."
Oliva Jade continued by writing that she is "not racist and I never have been but I need to speak up about this because just not being racist isn't enough. It outrages me. It makes me feel sick. It brings me to tears. THERE SHOULD NOT BE SUCH A GAP BETWEEN PEOPLE LIKE THIS. We need to support and stand up and speak and use our WHITE PRIVILEGE TO STOP THIS."
Shortly after she made these comments, however, she began to receive backlash largely criticizing her for being tone deaf amidst a serious crisis. "Olivia Jade on IG going on about white privilege... you mean the thing that's keeping your parents out of jail and that fake got you into USC? I can't," one person wrote on Twitter.
"You know I don't wanna bash Olivia jade for raising awareness about [Black Lives Matter] but if the system was actually fair like she claims it should be her parents would be in jail for like 20 years," another added.
Though Olivia Jade did not respond directly to the criticism, she continued to share resources and show support for the Black Lives Matter movement on her Instagram account.
Photo: Getty