Vanessa Bryant Shares Photos Of Untouched Kobe & Gigi Murals Amid LA Riots
By Peyton Blakemore
June 2, 2020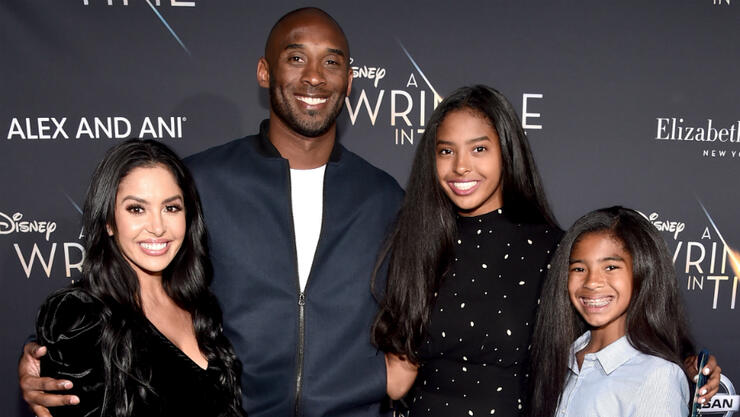 In the wake of the murder of George Floyd, the city of Los Angeles has been turned upside down due to on-going riots, looting, and vandalism. However, one thing has been off-limits to vandals: the city's tributes to the late Kobe Bryant and his daughter Gianna.
On Monday (June 1), the former basketball star's wife Vanessa Bryant shared photos of the street art dedicated to her late daughter and husband, who played solely for the Los Angeles Lakers during his 20-year NBA career, that have remained untouched amidst the city vandalism as stores have been smashed, burned and sprayed with graffiti.
"Kobe and Gigi mural saved. L.A. ❤️," V captioned one untouched painting of Kobe and Gigi. Adding in another photo, "Kobe and Gigi untouched."
Despite the riots, Los Angeles has held a number of peaceful protests and continues to do so as many continue to come together to protest the senseless killing of George Floyd as well as the countless unnamed and named black individuals who have been killed by police.
Vanessa spoke out about the murder of George Floyd earlier this week, captioning an Instagram photo of Kobe wearing an "I Can't Breathe" shirt in 2014: "My husband wore this shirt years ago and yet here we are again.💔#ICANTBREATHE (repost/photo credit unknown) plz tag 📷 Life is so fragile. Life is so unpredictable. Life is too short. Let's share and embrace the beautiful qualities and similarities we all share as people. Drive out hate. Teach respect and love for all at home and school. Spread LOVE. Fight for change- register to VOTE. Do not use innocent lives lost as an excuse to loot. BE AN EXAMPLE OF THE CHANGE WE WANT TO SEE. #BLACKLIVESMATTER ❤️."
See more photos of the untouched Kobe and Gigi murals below.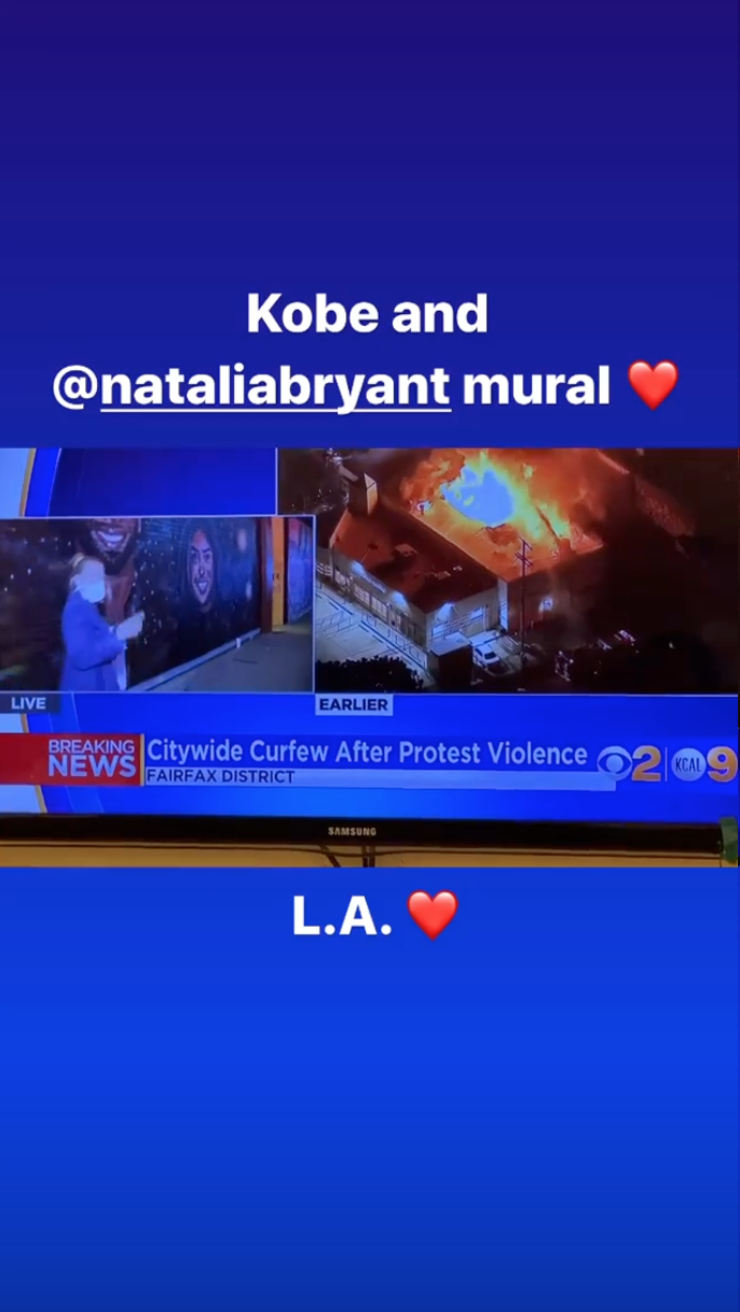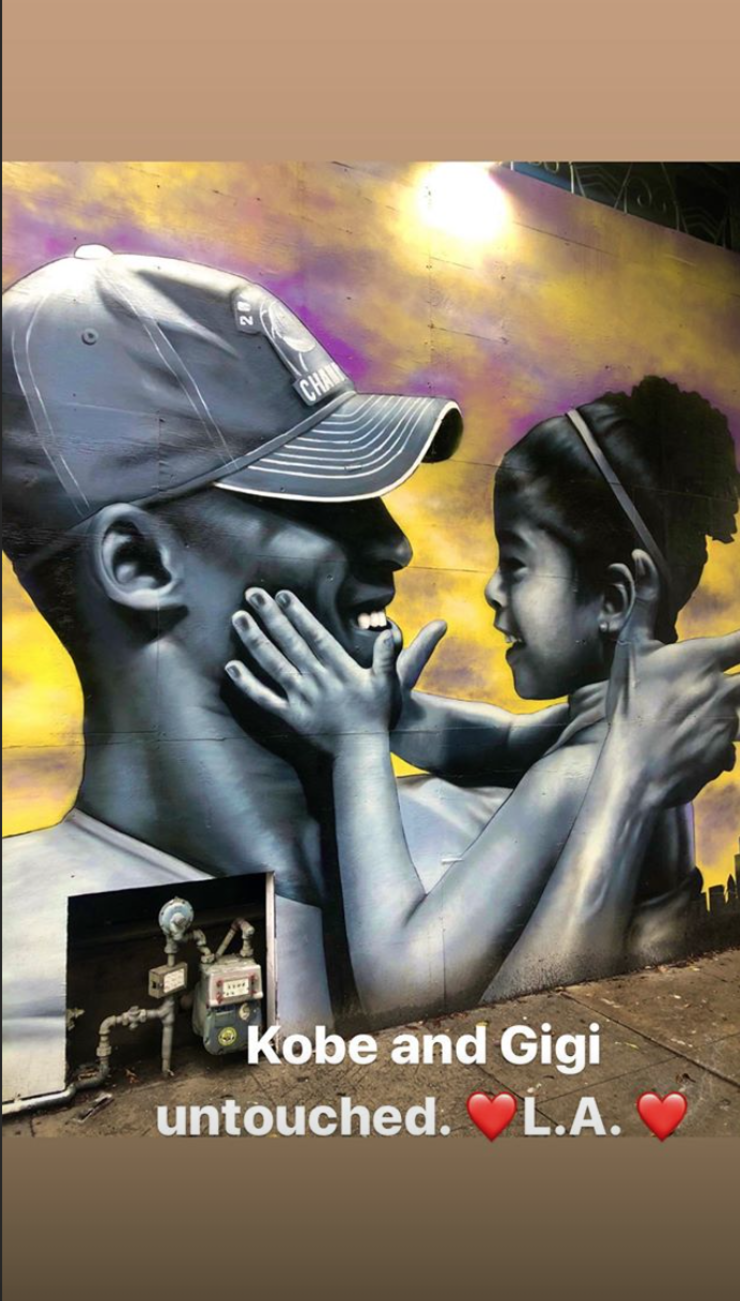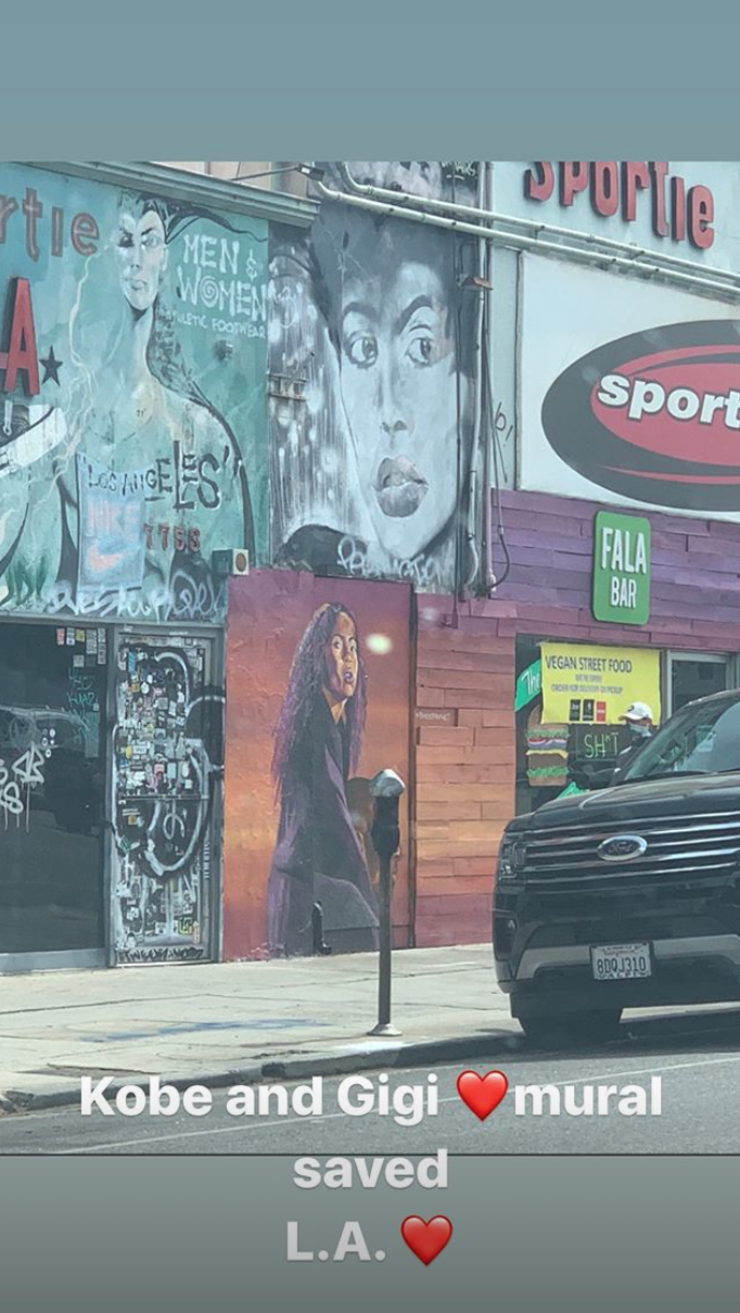 Photos: Getty Images/Instagram