Lea Michele Responds To Bullying Accusations From 'Glee' Co-Star
By Paris Close
June 3, 2020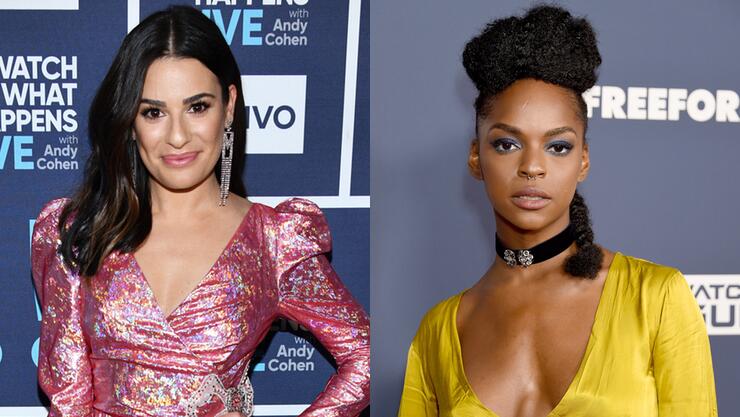 Glee star Samantha Ware made some disturbing allegations about Lea Michele.
On Monday (June 1), Ware broke her silence on Michele's alleged bully-like behavior behind the scenes of the popular show, claiming the "Cannonball" singer made her life a "living hell."
It all started when the 33-year-old star, who played Rachel Berry on Glee, took to social media to rally alongside those demanding justice for the tragic death of George Floyd in support of the Black Lives Matter movement. "George Floyd did not deserve this. This was not an isolated incident and it must end," Michele tweeted, joining millions of other celebrities who have expressed similar sentiments.
While Michele's intention behind the tweet seemed to be honest, Ware was taken aback by her message and reminded Michele of the alleged mistreatment she subjected her to on Glee.
"REMEMBER WHEN YOU MADE MY FIRST TELEVISON GIG A LIVING HELL?!?! CAUSE ILL NEVER FORGET," the 28-year-old wrote. "I BELIEVE YOU TOLD EVERYONE THAT IF TOU HAD THE OPPORTUNITY YOU WOULD "SHIT IN MY WIG!" AMONGST OTHER TRAUMATIC MICROAGRESSIONS THAT MADE ME QUESTION A CAREER IN HOLLYWOOD…"
Michele, who is expecting her first child, finally responded to Ware's claims this morning in an apologetic statement on Instagram.
See both statements below.
After speaking out, Ware, who starred in 11 episodes of Glee as Jane Hayward in Season 6, received support from several Black actors, including Glee alums Alex Newell, Dabier Snell, and (seemingly) Amber Riley.
Community actress Yvette Nicole Brown responded, "I felt every one of those capital letters," to which Newell responded, "Felt like claps!!"
Riley, who remained mum on the situation, tweeted GIFs appearing to side with Ware's account of things. Snell also tweeted to Michele, "GIRL YOU WOULDNT LET ME SIT AT THE TABLE WITH THE OTHER CAST MEMBERS CAUSE 'I DIDNT BELONG THERE' F—K YOU LEA."
Michele's alleged dramatic behavior on Glee has been long-rumored over the years, co-star Naya Rivera being one of the first to spill on Michele's egotistical and hostile behavior on set.
Chat About Lea Michele Responds To Bullying Accusations From 'Glee' Co-Star