Autopsy Report Reveals George Floyd Had Coronavirus
By Bill Galluccio
June 4, 2020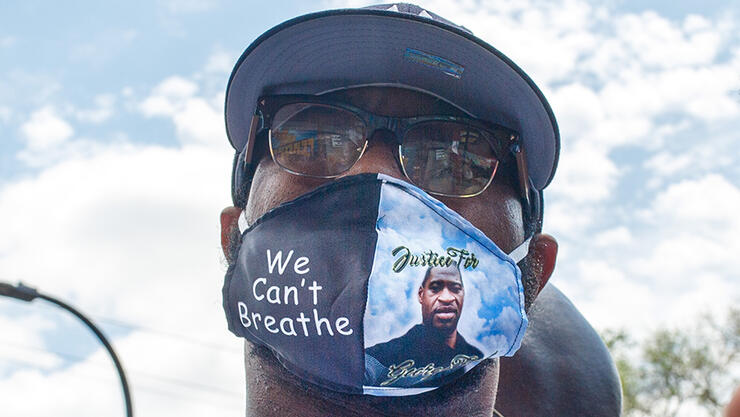 The autopsy report for George Floyd revealed that he tested positive for COVID-19, though it did not suggest that the virus played any role in his death. The Hennepin County Medical Examiner's Office's 20-page report noted that he tested positive for the coronavirus on April 3 and that a post-mortem nasal swab confirmed he still had the virus.
Floyd was likely asymptomatic at the time of his death, and it is unclear if he ever developed symptoms. The report concluded that "the result most likely reflects asymptomatic but persistent... positivity from previous infection."
The autopsy report also revealed that Floyd had cannabinoids, fentanyl, and methamphetamine in his system, but did not list them as a cause of his death.
The Hennepin County Coroner ruled that Floyd's death was a homicide and said he died as a result of cardiopulmonary arrest.
Floyd's death while in the custody of four now-former Minneapolis police officers sparked protests and riots across the world against police brutality. All four officers are facing charges relating to the death of Floyd.
Photo: Getty Images
Chat About Autopsy Report Reveals George Floyd Had Coronavirus