Nebraska Cops Do The 'Cupid Shuffle' With Community Members
By Bill Galluccio
June 4, 2020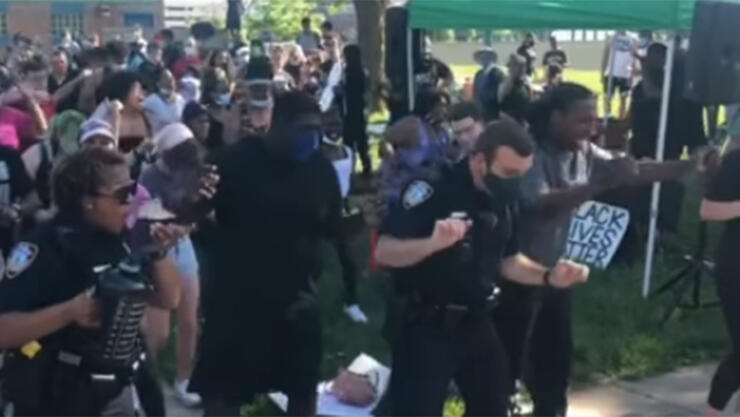 As protests continued across the country over the death of George Floyd, the police in Lincoln, Nebraska vowed to do better. They worked with community leaders to create a new initiative called "Hold Cops Accountable" (HCA). The initiative will make it easier for citizens to file formal complaints against officers and establishes a committee that will hold meetings to discuss law enforcement issues facing the community.
On Wednesday (June 3), police officials held a signing ceremony at a memorial for George Floyd.
"Black lives matter and they haven't mattered, and they need to," Lincoln Police Chief Jeff Bliemeister told the crowd. "This action steps, these actions steps. We want that accountability. We all want that throughout our career, beginning with me."
After the HCA was signed, the officers celebrated with the community members, and a few of them joined the crowd to do the "Cupid Shuffle." It turns out the cops have moves, as seen in a viral video shared on Facebook by KOLN reporter Ellis Wiltsey.
Photo: Facebook/Ellis Wiltsey 1011 NOW
Chat About Nebraska Cops Do The 'Cupid Shuffle' With Community Members