Pavilion At Site That Inspired Rush Lyrics Named After Neil Peart
By Andrew Magnotta @AndrewMagnotta
June 4, 2020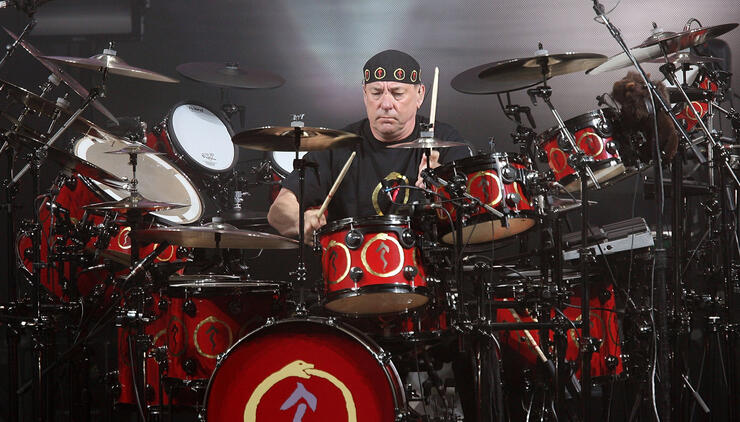 Late-Rush drummer Neil Peart is being honored in his home city of St. Catharines, Ontario, after residents voted overwhelmingly in favor of naming a local pavilion after him.
The Neil Peart Pavilion stands at the Port Dalhousie area of the city, near the location that inspired Peart's lyrics for "Lakeside Park" from Rush's 1975 album Caress of Steel.
Peart passed away in January at age 67, following a years long battle with brain cancer.
City Councilman Bruce Williamson told the St. Catharines Standard that 81 percent of voters agreed with the new title for the pavilion.
"Neil Peart's been one of our most famous local individuals, and a lot of his songs have local roots, including the namesake park," Williamson added.
The pavilion was previously unnamed.
Peart spent most of his childhood in St. Catharines, going to elementary school and high school in the city and working his first job at Lakeside Park.
While Peart eventually retired to Santa Monica, California, his Rush bandmates Geddy Lee and Alex Lifeson still reside in their home province of Ontario.
Photo: Getty Images
Chat About Pavilion At Site That Inspired Rush Lyrics Named After Neil Peart