Bill Murray's Son Arrested During Black Lives Matter Protest
By Hayden Brooks
June 5, 2020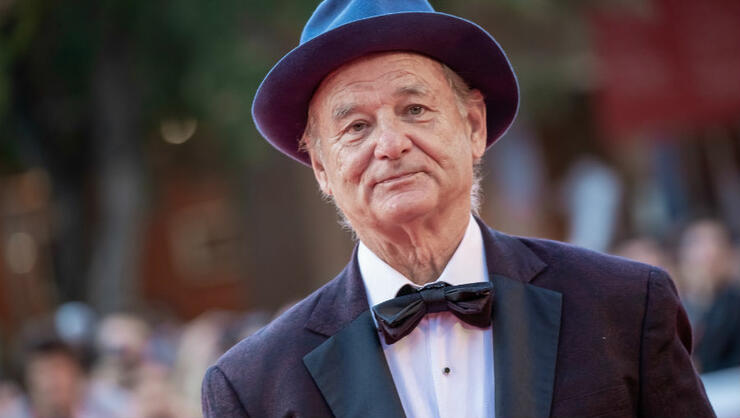 Bill Murray's son was reportedly arrested this week for arson, disorderly conduct and assault and battery on a police officer.
As per The Vineyard Gazette, the Hollywood titan's son, Caleb Murray, 27, was taken into handcuffs after participating in a "largely peaceful [Black Lives Matter] protest" in Martha's Vineyard on Monday (June 1). Murray was on the scene of the protest when an argument broke out between protestors and a resident named Eric Woods, who allegedly used the N-word and punched a protester on the scene. Woods was reportedly sitting in his truck, which was surrounding by protesters, before Murray is seen being arrested and forced to the ground.
While being transported to the Dukes County Jail, Caleb was allegedly uncooperative and things went south once he was put in a cell. "After being put into a cell, he then used a piece of the cell to not only cut himself but cut the deputies," the report reads. Additionally, one officer claimed that Caleb said "once he got out of jail he was going to burn down all the f**king buildings."
He was arraigned on Tuesday for two counts of assault and battery on a police officer, disorderly conduct and threatening to commit a crime. As per court documents, a magistrate judge found "no probable cause" for the charges of malicious destruction of property and making terrorist threats. Later on that day, he was ordered to be held without bail until a bed was available in an evaluation facility.
Chat About Bill Murray's Son Arrested During Black Lives Matter Protest